ARTICLE
Irish exporter of the year
07 December 2015
The Irish Exporters Association (IEA) announced Combilift as the Exporter of the Year 2015 at the Export Industry Awards which were held recently in Dublin.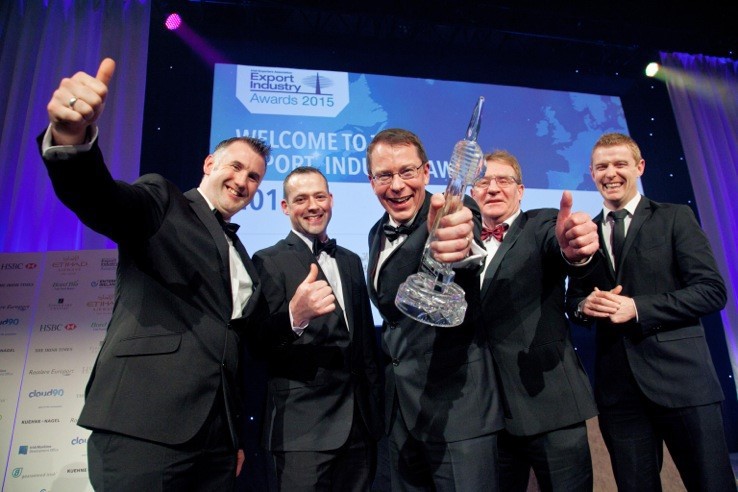 The Awards recognise the achievements of companies working in the export industry in Ireland. This is the second time the award was scooped by Combilift as it won the same accolade in 2008 as an SME. Combilift also won the hotly contested Multinational Exporter of the Year Award category.
Combilift says that it developed the world's first IC engine-powered all-wheel-drive multidirectional forklift and today exports its wide range of handling products to over 75 countries. Sales in the period from 2012 to 2014 rose by 48%, underlining the company's almost unprecedented success in its industry sector.
Hugh Kelly, President of the Irish Exporters Association, said: "The standard of Award entrants this year was higher than ever before but our judges were struck by the energy, ability and ambition of Combilift's management and employees to deliver strong results, year after year."
OTHER ARTICLES IN THIS SECTION