ARTICLE
Geared up for growth
08 December 2014
Truck Dismantlers Ireland has seen an upsurge in business since it was established in 2001 and has recently moved to new 20,000ft² premises in Monaghan to keep up with increasing demand from both domestic and export markets.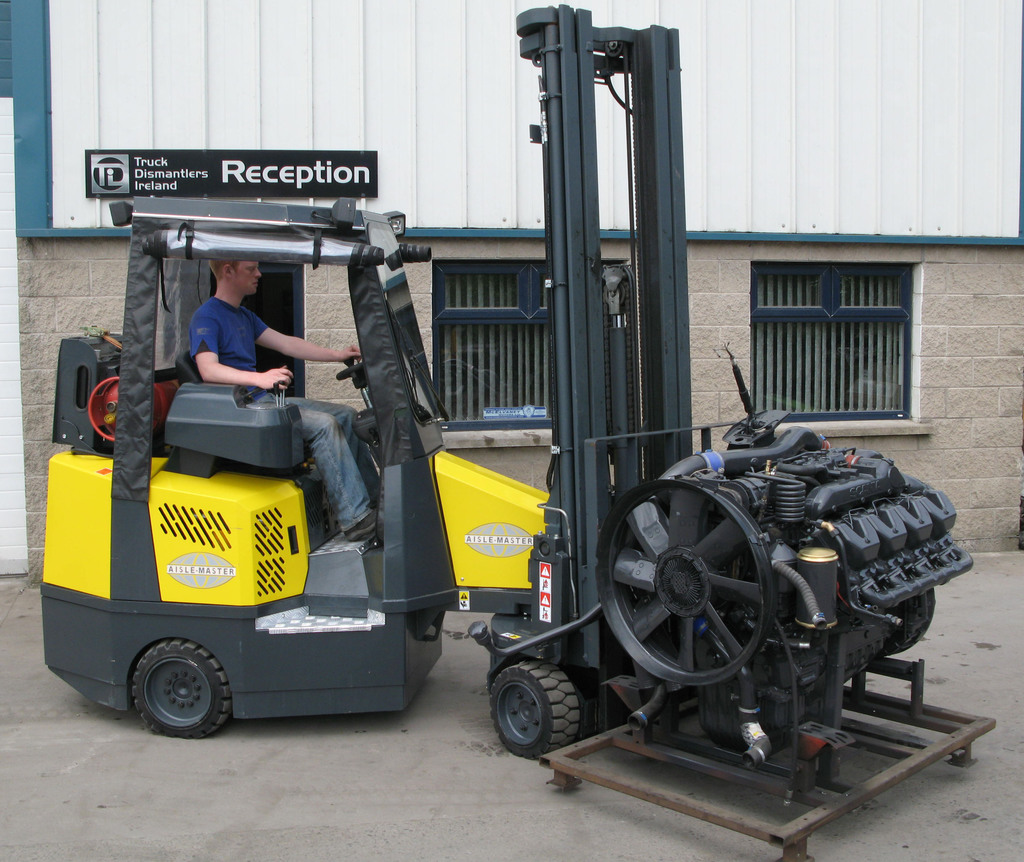 Trucks are dismantled at a rate of one per day on a de-assembly line and practically every component can be reused. The capabilities of an LPG powered Aisle-Master articulated forklift have enabled the company to improve the procedures for handling and storing spare parts which range from engines, gear boxes and axles to smaller items such as switches and cab components.
The truck works indoors within racking with varying aisle-widths as well as outside, where it copes easily with ramps and gradients.
MD Adrian McElvaney explains: "We realised that we needed to adopt a much more rationalised approach to the storage and handling of the large volume and varying sizes of components we deal with. A versatile piece of equipment is vital, which is why our Aisle-Master is ideal. It is equally at home working in the newly installed racking system for speedy parts retrieval as well as in the yard loading and offloading HGVs. It has made an invaluable contribution to our operations and enables us to provide an improved customer service."
Aisle-Masters have capacities of up to 2.5 tonnes, and now offer lift heights of up to an impressive 15m, with a choice of AC electric or LPG power. Designed and built at the dedicated production facility of its parent company Combilift in Ireland, the trucks have a reputation for unrivalled reliability in the articulated sector. They can be customised for individual requirements and Aisle-Master design engineers also offer a site visit and free warehouse layout service illustrating how to maximise the use of available storage space.
OTHER ARTICLES IN THIS SECTION