ARTICLE
More capacity
18 November 2013
A new Combilift C4500E model has solved the problems associated with moving and storing large sheet materials at the Coalville site of Antalis, a leading European distributor of paper, packaging and visual communication display products.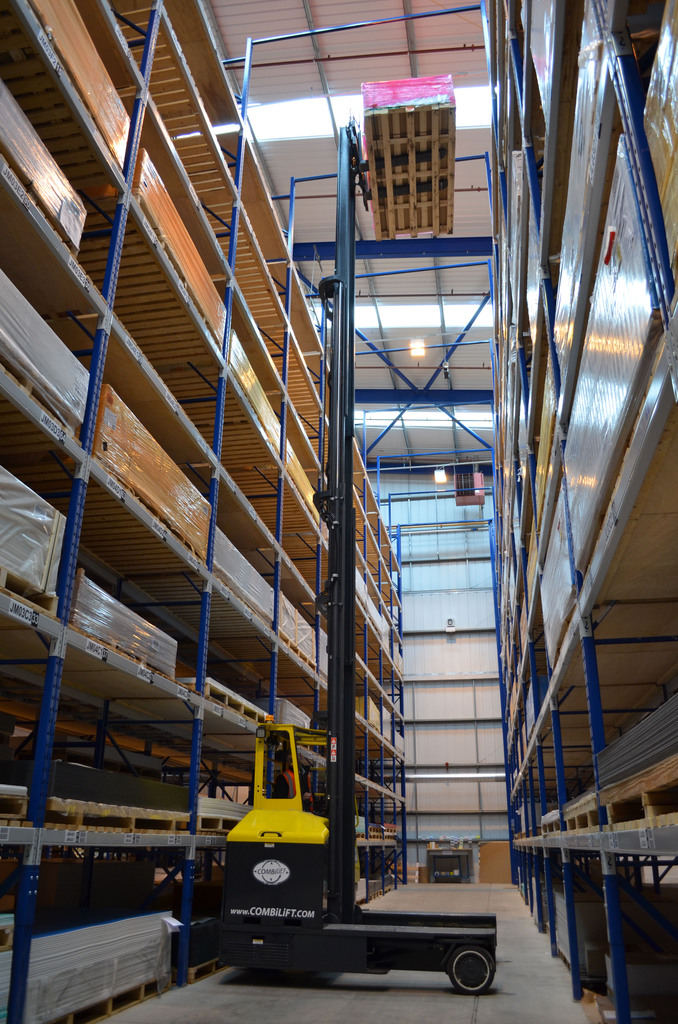 The Combilift's lift height of 11m enables better space utilisation compared to the 6m limit of the previous trucks. Loads that had to be bulk stacked can now be stored to the top beam height of 10.2m which has also reduced the risk of product damage.
Full AC electric drive on the front right and rear wheel provides increased traction, with one of the drive wheels positioned directly under the load platform for very exact directional travel. The larger cab offers increased comfort and visibility for drivers.
OTHER ARTICLES IN THIS SECTION