ARTICLE
Modular solution
10 October 2013
A 28t capacity Combilift Straddle Carrier (Combi-SC) is in operation at Caledonian Modular's site in Newark, ensuring more efficient and safe transportation of finished modules from the manufacturing facilities to the storage yards.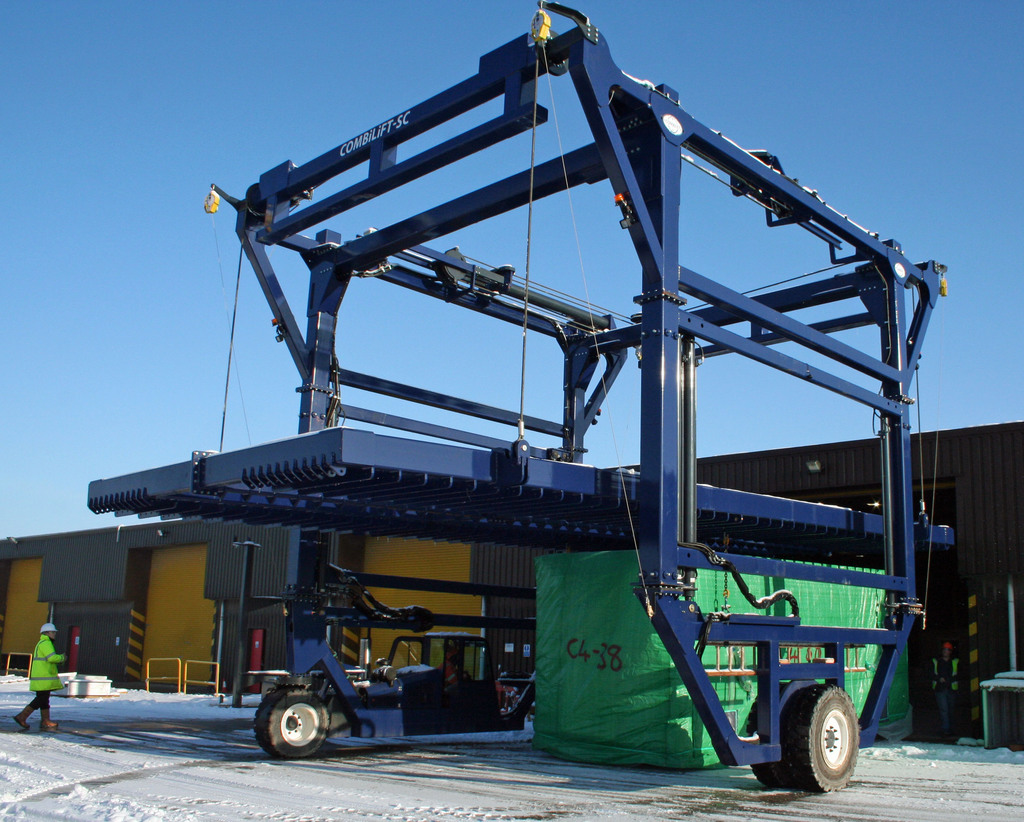 Caledonian Modular provides a full range of modular buildings such as classrooms and offices. "Issues we specifically wanted to address were safety and product damage," says health and safety manager Mike Jefferey.
The Combi-SC's design allows it to cradle the load being carried, with chains and slings attached to the top and bottom of the modules from the frame enabling much gentler lifting and even weight distribution. Added safety for the top lift is provided by a specially designed fall arrest system. Finished modules can vary in length and width with the largest weighing up to 28t. A series of 3-point adjustment bars on the beam offers a multitude of anchoring positions, ensuring easy handling of any sized module.
OTHER ARTICLES IN THIS SECTION