Shifting steel safely & speedily
18 September 2017
Managing the safe and efficient movement of 70,000 ft² steel stockholding at the Duggan Steel Group's site in Kilkenny is now in the hands – or the forks, to be more accurate – of five Combilift 4-wheel sideloaders.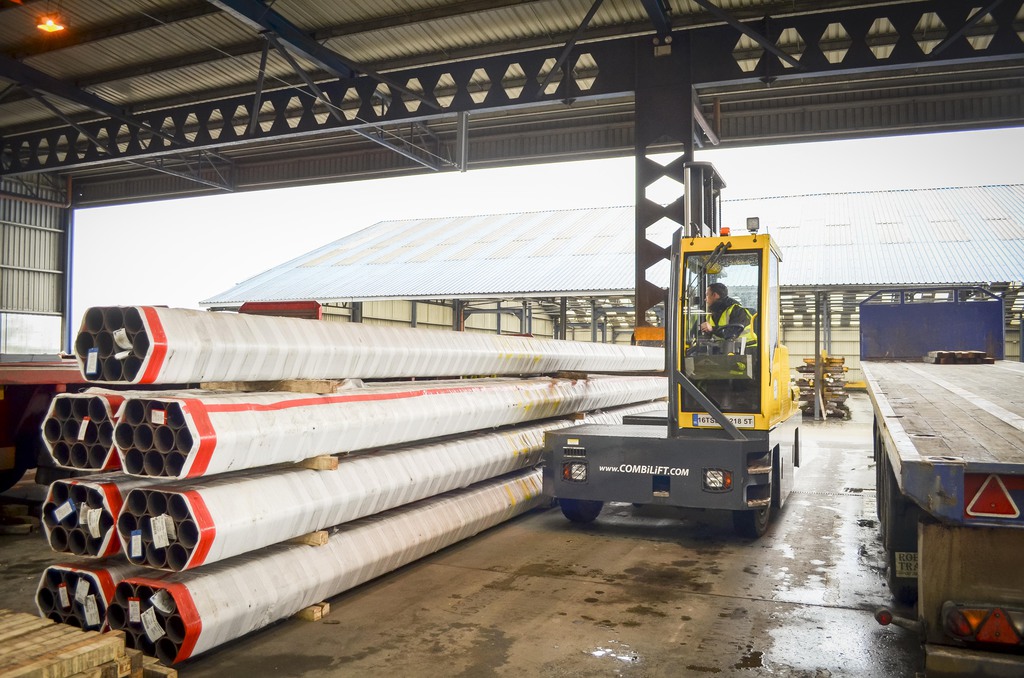 The new 4WSL diesel models were brought in to replace other brands that had been used for decades, as group procurement manager Pat Rafter explains: "This site is set up for two-directional sideloader operation so when Combilift added this to its portfolio we switched manufacturers, which turned out to be a wise decision."
Working a 9 and half hour shift daily, the trucks offload incoming deliveries of products which can be as long as 18.5m and weigh up to 5t. As soon as they have finished dealing with incoming stock they start moving outgoing loads for next day despatch.
Combilift's 4WSL range, with 5t or 6t capacities, was developed for operations that require reliable, robust and fast speeds across extensive sites. The robust JCB axle includes an automatic locking differential which gives good traction to the rear wheels for easy operation on potentially difficult ground conditions. This makes them ideal for Duggan Steel as Pat reckons each truck covers at least 20 miles day across the 16 acre site and clocks up over 2,000 hours a year.
OTHER ARTICLES IN THIS SECTION