5 litre UN approved container
12 July 2013
RPC Containers is said to have developed the world's first lightweight 130g UN approved free-standing five litre jerrycan for the transportation of hazardous products.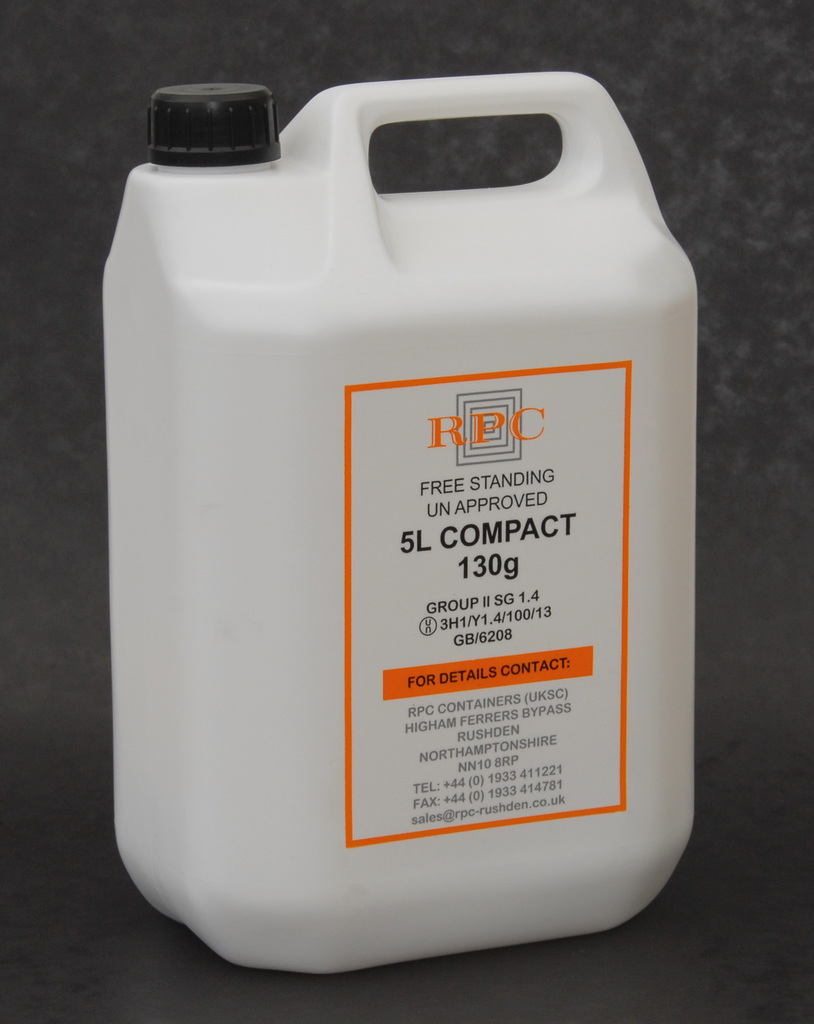 Traditionally, UN approved containers this size are transported as a combination pack of either two or four containers inside a cardboard carton.
RPC's 130g free-standing version is produced in a special grade of polymer which provides impressive rigidity along with high impact performance and resistance to stress cracking. High-tech moulding machinery also ensures optimum material distribution to maximise overall strength.
The five litre Compact 130g UN container meets Group 2 approval for free-standing use for products with up to 1.4 specific gravity.
OTHER ARTICLES IN THIS SECTION