ARTICLE
Wireless lifts
06 December 2018
Following the successful use of Stertil Koni cabled lifts, the Mansfield Group has upgraded to a set of wireless mobile column lifts to support workshop operations at its Liverpool depot.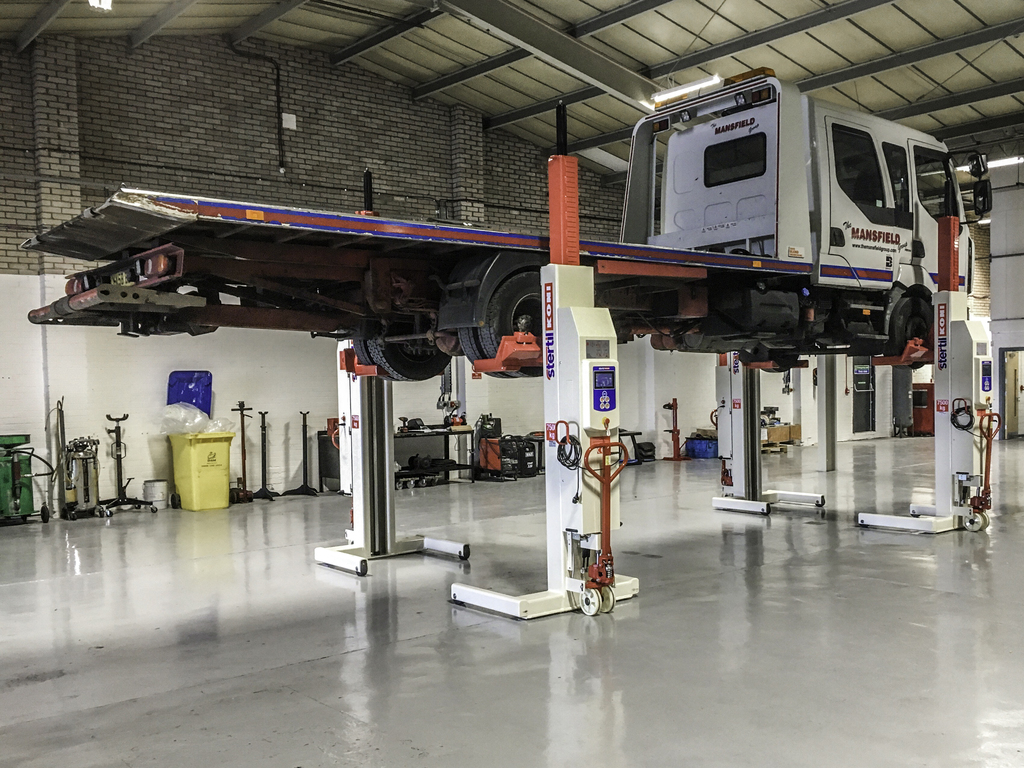 The set, type ST1075FWA, is used to simplify and speed up all servicing, repair and maintenance operations. Each of the four columns in the set provides a lifting capacity of 7.5t.
Long-life deep cycle batteries power the lifts for at least a week on average before recharging is necessary. Battery life is prolonged due to the fact that power is only used to raise the vehicle therefore less time is spent recharging the lift which is carried out via a 230v single phase supply. With no cables on the workshop floor, the risk of tripping is removed, providing health and safety benefits., With no wired power supply, the system can be used safely inside or outdoors.
OTHER ARTICLES IN THIS SECTION