4-post vehicle lift praised by bus company
29 July 2016
The installation of a Stertil Koni 4-post vehicle lift at the Keighley Bus Company's school bus depot represented a dramatic change in working practices that had previously relied upon the use a workshop pit.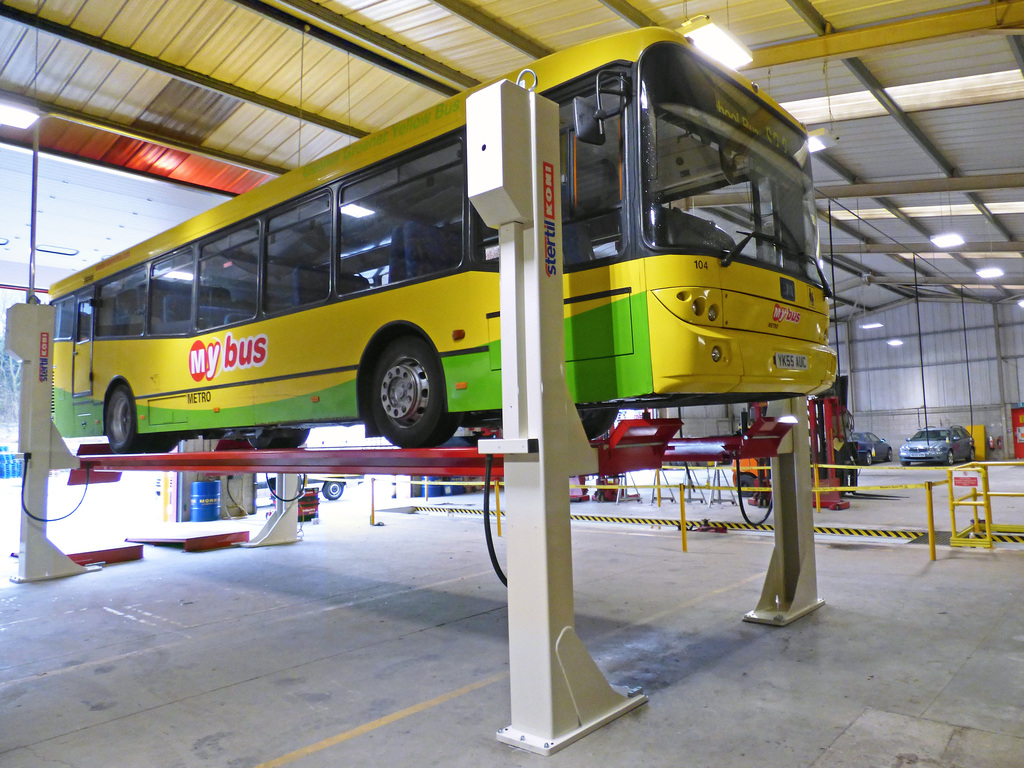 However, initial reservations were swiftly dispelled as the ST4175 electro-hydraulic lift proved itself to be both extremely versatile and user friendly.
Within the company's school bus depot, many operations had been undertaken by a team of workshop engineers using a standard inspection pit. However, whilst this was satisfactory for the regular inspection of buses, it was frequently unsuitable for use during the resultant repair and maintenance work.
Since installation of the 17.5 tonne capacity Stertil Koni ST4075 heavy duty vehicle lift all inspections and necessary repair, maintenance and servicing have been completed quickly and safely using the lift without the need to move buses from one area of the workshop to another.
The absence of cross beams means that workshop engineers have unrestricted access to the underside of raised vehicles when carrying out repair, maintenance and servicing tasks. The 9000mm long platform also provides a low drive-on height of just 240mm. This means that every vehicle in the Keighley Bus Company's fleet, including low floor buses, can be driven onto the lift safely and easily.
The ST4175 4-post lift may be specified complete with one of five standard platform lengths ranging from 6000mm up to 11500mm. Furthermore, Stertil Koni lifts can be used in a tandem set-up to achieve longer platform lengths for articulated vehicles such as bendibuses and coupled trucks and trailers.
OTHER ARTICLES IN THIS SECTION