Scissor lift for confined space
17 September 2018
Stertil Dock Products has designed, manufactured and installed a scissor lift to ensure safe handling operations for one of the UK's leading retailers at its store in Brixton.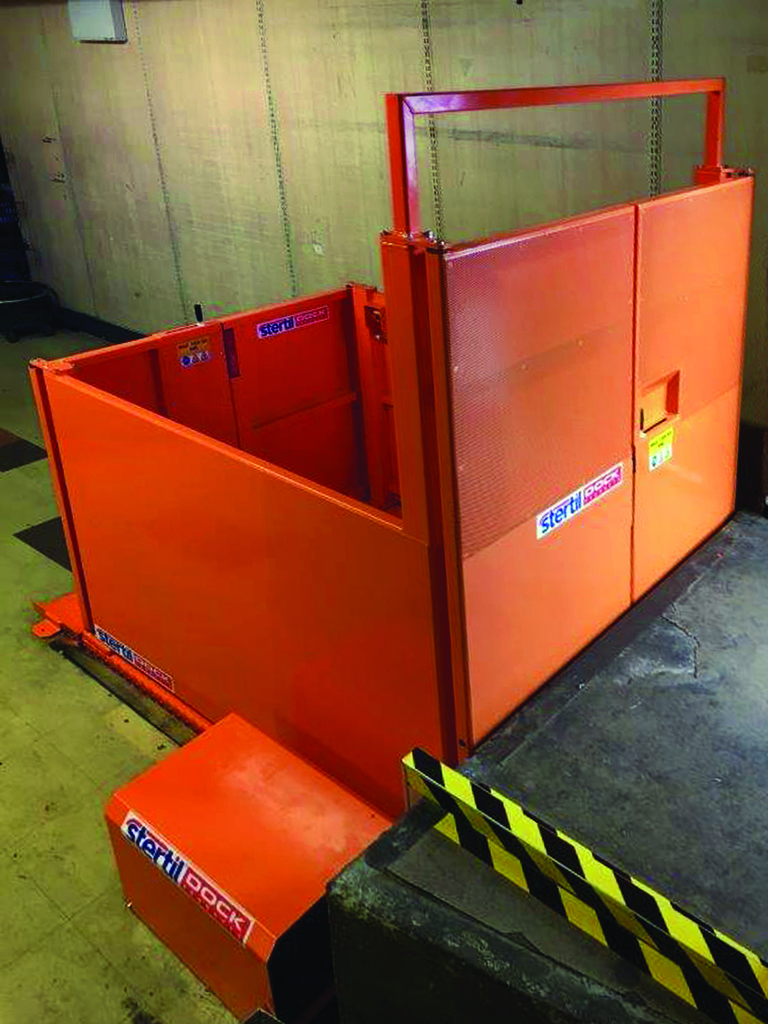 The 1500kg capacity electro-hydraulic scissor lift is used to transport a variety of roll cages, garment rails and plastic dollies between a goods receiving area and the shop floor. One of the biggest challenges to be overcome was the extremely confined space within which the lift was installed. As a result, the lift was delivered to the store as a set of components which were then assembled on site by Stertil's installation engineers.
Although the distance between the two levels is less than a metre, Stertil Dock Products was commissioned to ensure that the lift's design and operation complied with stringent health & safety regulations. The adjacent control panel incorporates up/down push buttons plus a hi-vis emergency stop button which is replicated by another installed on the lift. In addition, the lift's doors and sides are fully enclosed with sheet steel to prevent hands and feet becoming trapped.
OTHER ARTICLES IN THIS SECTION