Safety footwear scoops award
21 March 2018
The uvex sportsline safety shoe 8473 is said to have so impressed the jury of the German Design Council that it outclassed over 5,000 entries to claim victory as the German Design Award Winner 2018 in the Industry category.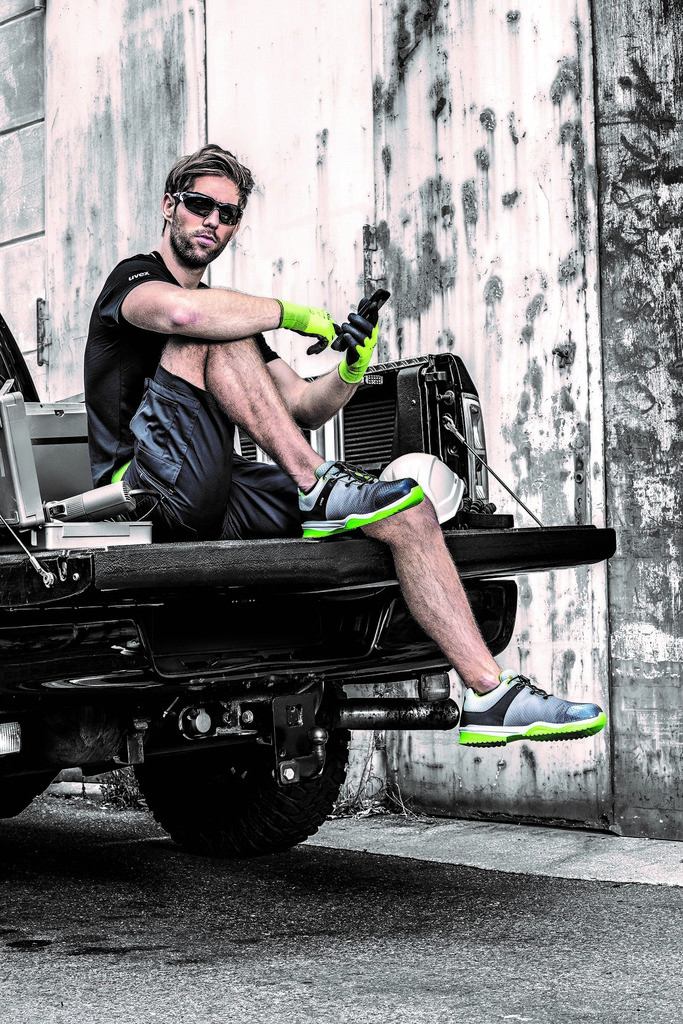 The uvex sportsline combines protection, comfort and style with a super-lightweight, sporty and flexible design. With its 100% metal-free, penetration-resistant, midsole and toe cap, the stylish sportsline protects the foot from workplace hazards, while its toe area is extra protected against wear and tear with a TPU scuff cap, so helping to increase product life.
The uvex sportsline is suitable for ESD areas, up to 35 megaohms. Its SRC-certified excellent slip resistance, and lightly indented arch, guarantee safety with every step, making it suitable for use in a range of light industry applications such as warehousing, logistics, automotive and aerospace, as well as for tradespeople. The shoe is also stylish and comfortable enough to be worn for leisure activities after work.
The sportsline features a double-layered polyurethane outsole with shock absorbers in the heel. Its removable, anti-static, comfortable climatic insole ensures good absorption and moisture wicking and avoids pressure points, helping to protect the wearer's musculoskeletal system from stress, pressure and fatigue, and promoting good foot hygiene. The sportsline's individually adjustable fast-lacing system ensures the shoe securely fits the foot with no trailing laces presenting a hazard.
The uvex sportsline is available in three striking colours and meets EN 20345:2011 S1 P SRC, making it both penetration and slip-resistant.
The sportsline is only available through Arco branches or online:ww.arco.co.uk/uvexsportsline
OTHER ARTICLES IN THIS SECTION