Deb Group scoops Manufacturing Team award
19 January 2018
Deb Group, the skin care solutions experts, has won a prestigious team award at the Manufacturing Champions Awards, after being recognised for its commitment to waste reduction.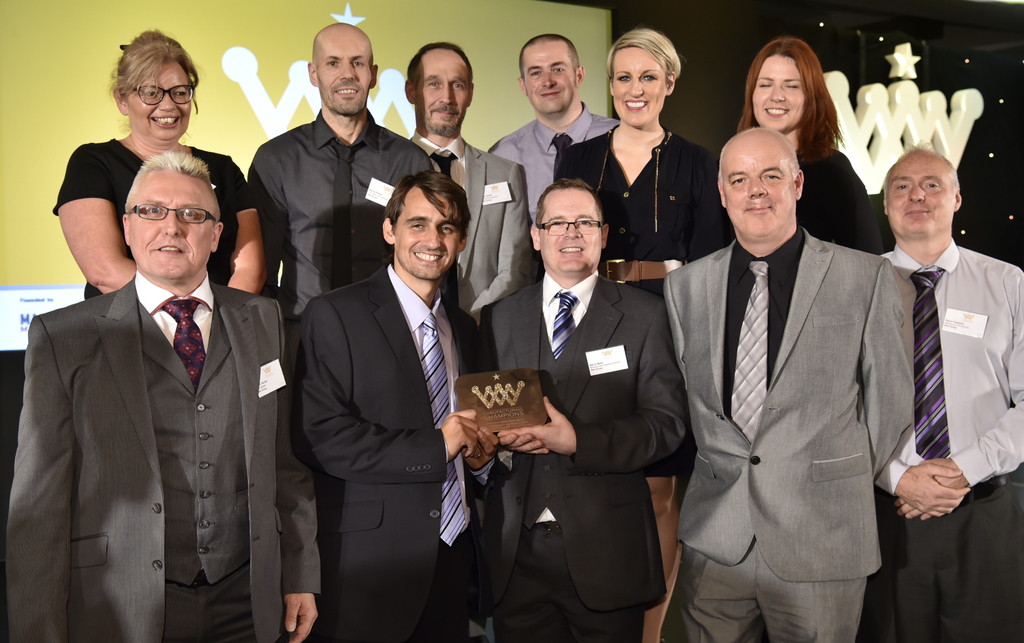 The Manufacturing Management's annual Manufacturing Champions Awards celebrate companies that have a track record of innovation and have demonstrated outstanding performance in adding value to customers.
The Deb European Operations Team, located in Denby, Derbyshire, fought off stiff competition in the Manufacturing Team category from renowned brands Weetabix, Coco-Cola, and Glenmorangie, to take home the award, which was presented by BBC TV presenter, Steph McGovern, at a ceremony held in Manchester.
The team won the award after showcasing its dedication to tackling a major waste challenge resulting in combined cost savings of £750,000, increasing plant capacity by 2%, and an extra 1.5% in sales revenue.
A culture of waste elimination has been embedded within Deb Group. Manufacturing staff now understand that waste is much more than a piece of rubbish left on the floor, communication is improved, waste management training is commonplace, and there's a shared responsibility and enthusiasm for delivering continuous improvement.
Andy Hume, European manufacturing manager of Deb Group, said: "The major success of the project was largely down to engaging the workforce and the collaborative work of the manufacturing teams, who have taken on the responsibility, embraced the challenge, and positively adapted to the new changes. Without their enthusiasm and hard work, we would have never achieved this fantastic result.
"In England alone, we generate 177 million tonnes of waste every year, which costs businesses a significant amount of money, and ultimately leads to a poor use of resources and environmental damage. Everyone at Deb Group is committed to identifying and reducing all causes of waste."
OTHER ARTICLES IN THIS SECTION