Speaking out about skincare
05 June 2018
Deb, the hand hygiene and skin care specialists, is magnifying the dangers of UV rays, through a series of 'Think UV' videos which highlight the impact that unprotected sun exposure has on outdoor workers' skin.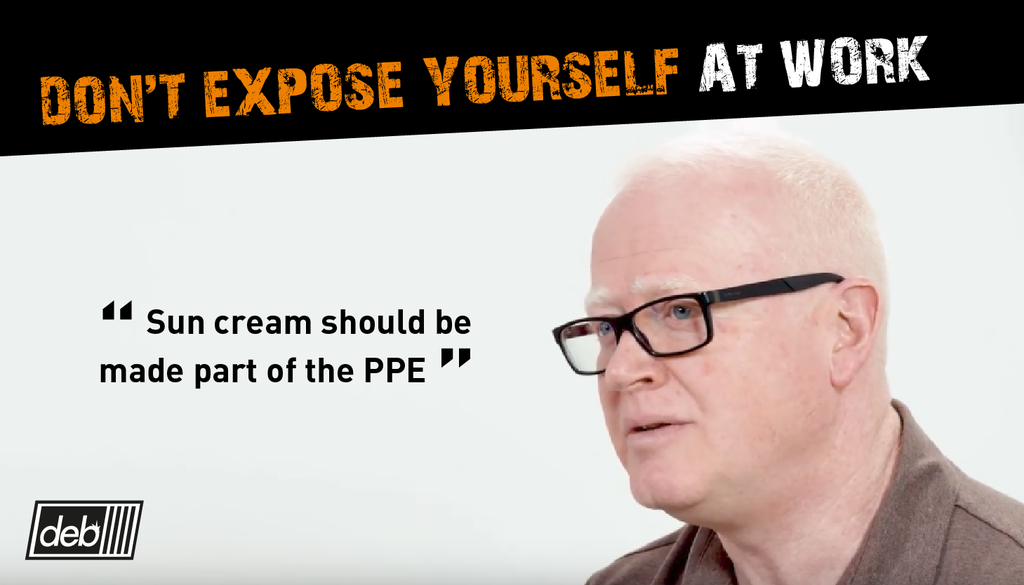 As part of Skin Cancer Awareness Month in May, Deb spoke to workers to raise awareness of the effect that dangerous UV rays has had on their skin, working life and families.
Warren, a handyman, who speaks out in the video series, says: "Applying sunscreen probably isn't the first thing that springs to mind when I'm about to start a task. I just want to get on and start my day. I've not been on any training to educate me about the dangers of UV or working outdoors with sunscreen or protecting yourself."
Ollie, a site manager in London, says: "Depending on staff levels, some days I can spend up to 6/7 hours a day outside. I've heard before that cloudy days can be worse because you don't realise you're catching the sun but because I've got such a bad attitude towards sun cream, it still isn't something that I'd think to wear."
Danny, a construction worker, says: "I've worked in construction for the last 30 years. I don't always wear sun cream when I work outside. I've been burnt more on the overcast days than the sunny days. We have common PPE that we need to wear all the time which includes a hard hat, glasses and gloves. Sun cream should be made part of the PPE."
Outdoor workers have a higher than average risk of developing skin cancer, with 1,700 people, (five people per day) getting skin cancer from sun exposure at work each year. However, 90% of skin cancer deaths could have been prevented if exposure to UV rays were controlled.
In accordance with HSE guidelines, employers have a duty of care to protect employees from hazards in the workplace and UV radiation should be considered an occupational hazard for outdoor workers, in the same way that PPE equipment is used to protect workers from falls from height or fires.
"There's a common misconception that workers can only be affected by UV rays when they are exposed to direct sunlight, but 90% of the sun's UV rays can pass through clouds, therefore sun protection is crucial even on overcast days," explains Paul Jakeway, Marketing Director at Deb.
"Sun protection has always been high on our agenda but we wanted to heighten our 'Think UV' campaign through a series of impactful videos that truly hit home with employers and employees. We hope the feelings that outdoor workers have expressed in these videos will encourage employers to take the preventative steps to ensure staff are protected from harmful UV rays all year round."
To watch Deb's new series of 'Think UV' videos, visit: www.debgroup.com/uk/sun-protection-ind
OTHER ARTICLES IN THIS SECTION