Keep colds and the flu away
01 November 2016
With winter around the corner, large numbers of the population are at increased risk of catching colds or the flu.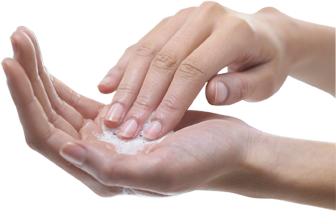 Regular handwashing with soap is widely seen as one of the most effective ways to prevent the spread of germs and bacteria – and avoid infections.
"By implementing an effective hand hygiene programme, companies can go a long way towards avoiding the negative consequences of cold and flu infections, such as decreased productivity and low staff morale, as well as the financial burden," Paul Jakeway, marketing director at skin care expert Deb, said.
Deb's foam soap solutions are said to require 36% less product for an effective hand wash compared with traditional liquid or lotion soaps. This makes them a cost effective choice, especially in environments where handwashing needs to be frequent if infections are to be avoided.
Deb's hand sanitisers kill 99.999% of common germs and have been designed to provide a high level of hand hygiene even in the most sensitive environments.
BioCote silver ion technology has been incorporated into the full range of Deb's built-to-last dispensers. This effectively reduces bacteria, mould and fungi on the surface.
OTHER ARTICLES IN THIS SECTION