ARTICLE
Combat skin issues
04 February 2016
Deb has launched the Deb Stoko range of occupational skin care products for use across a variety of industries.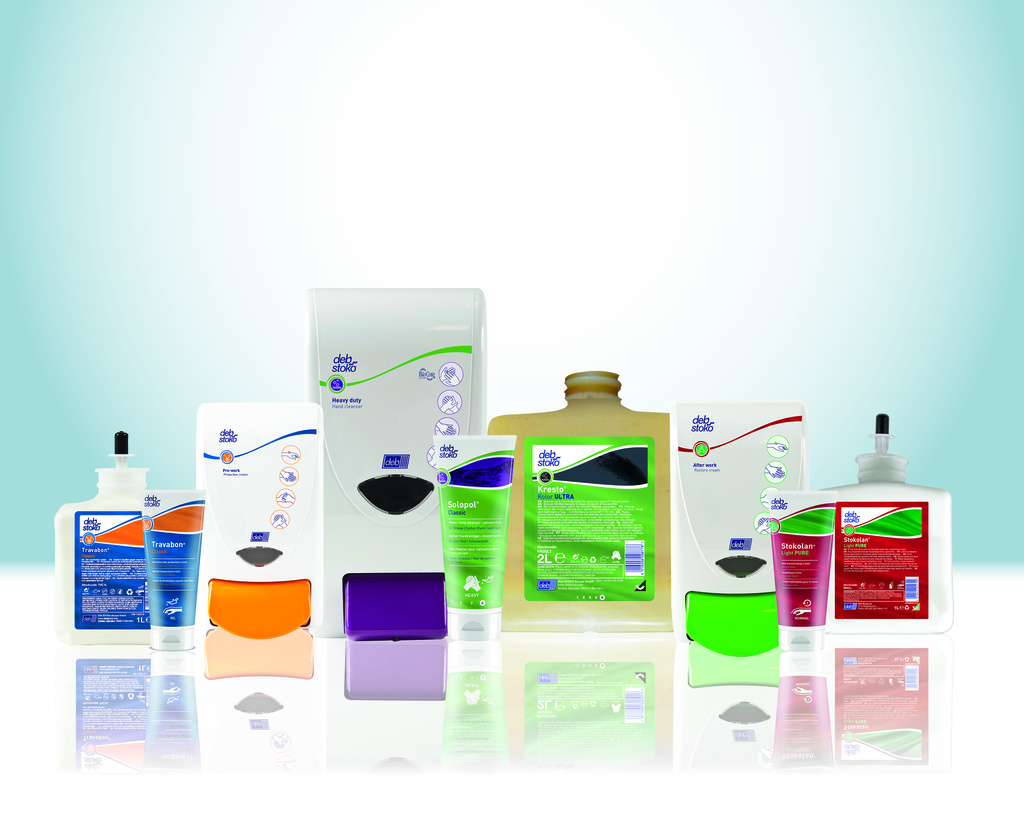 The portfolio of Deb Stoko pre-work creams, hand cleansers and after-work restore creams have been formulated to minimise the risks of skin disease and stress that are common in the workplace.
Common workplace materials such as grease, oil, solvents, detergents, soapy water, dust, paper and cardboard can be damaging to employees' skin if the issue is disregarded.
Through the use of Deb Stoko products and by implementing a 3-step skin programme in the workplace – protect, cleanse, restore – health and safety managers will be able to maintain a happy, healthy workforce, whilst ensuring their facilities are in line with health and safety compliance.
Products include the Stokoderm range of specialist creams that protect the skin from harmful contaminants; Solopol Classic – a solvent free, heavy duty hand cleansing paste; Solopol GrittyFOAM – a heavy duty hand cleansing foam with scrubbers suspended in the foam to effectively wash away dirt and grime; and the Stokolan Range of restore creams.
OTHER ARTICLES IN THIS SECTION