Home
>
Four-stage skin care programme
Four-stage skin care programme
12 March 2019
The four-stage SC Johnson Professional Skin Care Programme has been developed to encourage adoption and integration of skin care best practice.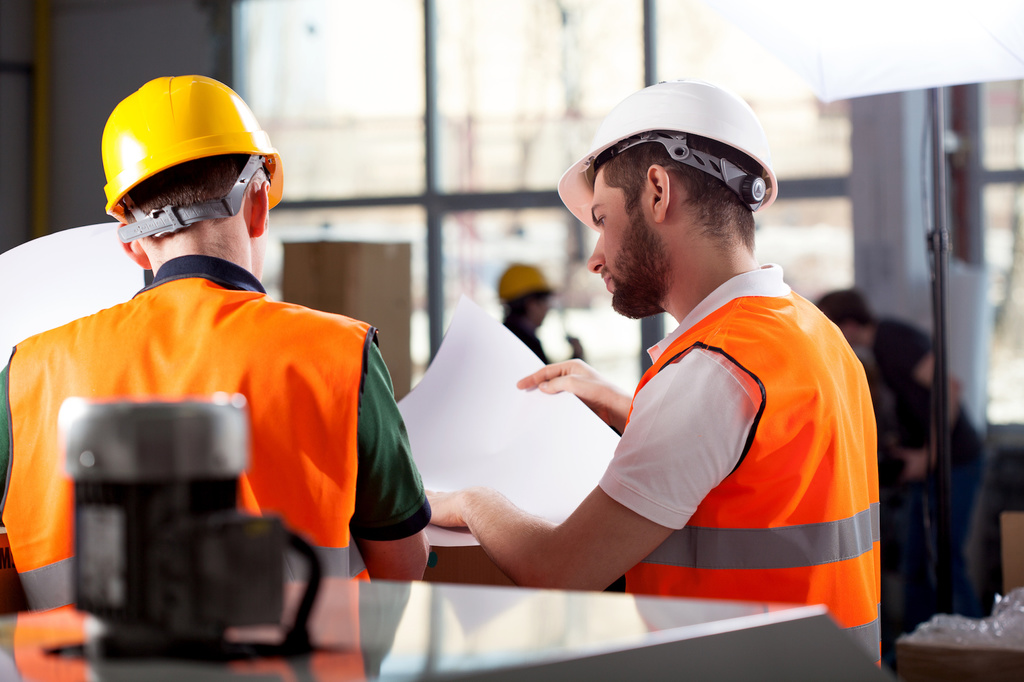 All year round, workers' skin is at high risk of suffering from conditions such as occupational skin disorders (OSDs) – skin diseases caused or made worse by work-related exposure.
OSDs are a silent threat and an industry issue that often goes unreported and unnoticed. Paul Jakeway, marketing director at SC Johnson Professional explains how implementing the 4-Stage Behaviour Change Process could make a difference to workplace culture and the wellbeing of workers.
The threat of OSDs to industry and the workforce is widely underestimated. In fact, it affects 40% of workers at some point in their career. The onset of an OSD can, in many cases, be entirely prevented, or the extent of damage mitigated, simply by adopting an effective skin care regime.
The 4-Stage behaviour change process helps managers nurture and embed behaviour change in any workplace:
Stage 1 – Define
The SC Johnson Professional team will visit an organisation to define workers' and managers' needs by carrying out the following:
Working with you to identify an on-site skin health team. This team should consist of health and safety managers and line managers as they play a crucial role in ensuring employee wellbeing and skin care is front of mind.
Carrying out a full site survey to establish skin care needs and ensure that the appropriate products and dispensers are installed.
Conducting a comprehensive Skin Condition Evaluation at least twice per year to measure employees' skin health. These allow staff to receive individual feedback on their skin health as well as advice on product usage.
Stage 2 – Implement
SC Johnson Professional will then implement procedures including the following:
Installation of the right products in the right place for use at the right time, so that workers have access to hand creams and cleansers appropriate for their individual skin type and type of work.
Prompt materials, such as posters and signs, will be strategically placed around the site to remind workers to follow skin care best practice.
Employees will have access to training videos and presentations, reinforcing the importance of looking after their hands; whilst training guides will help managers implement skin care practice within their health and safety plan to ensure it is a priority for all going forward.
Our dispenser monitoring technology – comprising smart dispensers and a digital dashboard – can be installed, allowing employers to gather vital usage information specific to each department or the organisation as a whole. This will help drive best practice by ensuring changes can be implemented where skin care compliance is low.
Stage 3 – Communicate
The skin health team encourages workplace communications and advises the following:
It's important to provide workers with feedback on their skin care compliance in order to create a positive workplace attitude towards skin care.
Employers can share the compliance reports which can be printed from the dashboard and split by department.
Stage 4 – Embed
SC Johnson Professional highlights that embedding change will truly highlight the importance of skin care and the following is advised:
As sites, operations and machinery can constantly change, it's important to ensure materials are up to date and placed in high-visibility areas for all workers to see. SC Johnson Professional can work together with the skin health team to regularly review facilities and refresh prompt materials.
SC Johnson Professional will support the end user by carrying out a skin condition evaluation every six months. This will ensure they can track progress and offer further support if necessary. It also provides a chance to check that the products are still in the right place and visual prompts are still located in effective locations.
It is vital that we ensure that healthy skin remains a priority in the workplace, helping to promote employee health and wellbeing. By implementing these four stages, we can aid the delivery of your health and safety plan, whilst ensuring that you embed positive skin care behaviours and deliver a beneficial culture change in your workplace.
RELATED ARTICLES
No related articles listed
OTHER ARTICLES IN THIS SECTION