Under glove solution
30 June 2015
Ansell, a global leader in protection solutions, and Deb, a global leader in occupational skin care products, have announced a partnership to market an under glove skin care product to the industrial market.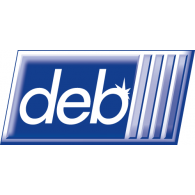 Approximately half of workers in industry wear gloves on a regular basis and face ongoing challenges related to health and comfort, which can affect overall productivity and efficiency. To address these challenges, Ansell and Deb will combine their efforts, leveraging joint expertise in the hand protection and hand skin care categories, to develop and market an innovative solution.
"At Deb we have always believed that skin care products and gloves have a clear complementary relationship in delivering the most effective hand protection," says Bryan Anderson, Deb Group CEO. "The partnership between our two companies demonstrates the importance of taking a holistic approach to improve worker health and efficiency."
"The European market is most advanced in skin care solutions, therefore it is an obvious choice to pioneer our joint market approach here in Europe," says Peter Dobbelsteijn, chief commercial officer EMEA & APAC Region & Ansell Guardian.
Ansell and Deb will jointly launch their new concept in July 2015 in the largest industrial markets in Europe, specifically in Germany, the United Kingdom and France.
Developed specifically for use under gloves, the skin care product will address significant unmet user needs of industrial workers related to effective sweat management and prevention of skin disease, according to the companies. In due course, both companies will jointly make further announcements in these markets about the hand comfort and protection offered by this under glove skin care solution.
OTHER ARTICLES IN THIS SECTION