ARTICLE
Stepladder with anti-slip features
12 December 2017
Ahead of the new European ladder safety legislation, EN 131-1 and 2, coming into force in January, Zarges has launched the R13 stepladder to encourage safer working at height.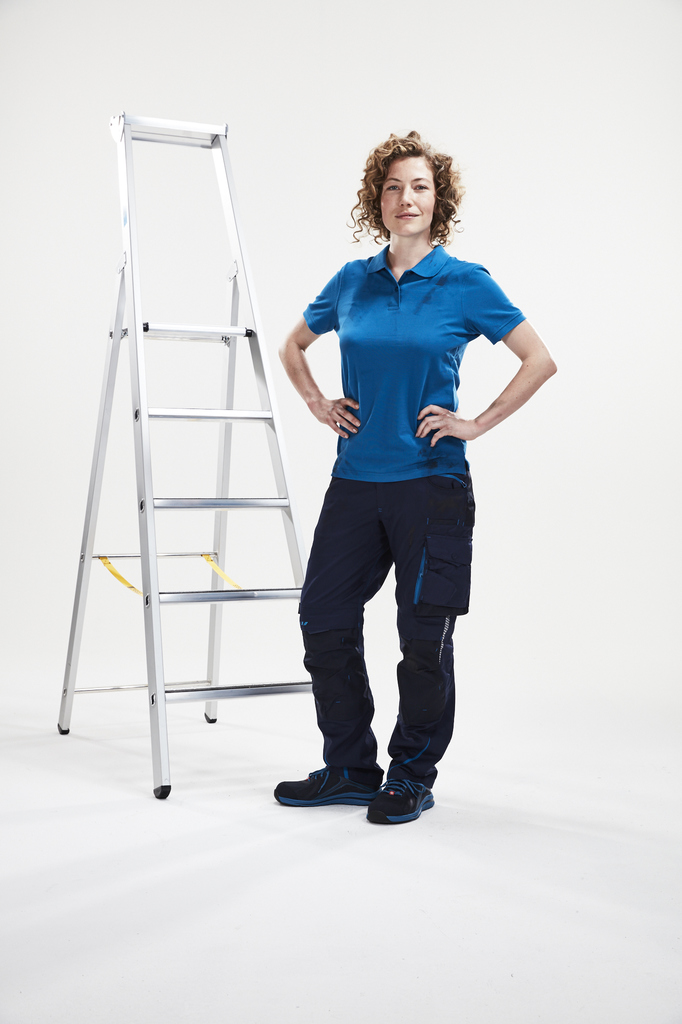 Built of aluminium, the stepladder's treads and platform are fitted with materials that give it the highest anti-slip performance, ideal for oily and wet environments.
"It is important to identify the challenges and find the most suitable ladder for your needs. As far as the safety aspects of ladders are concerned, the requirements laid out in the new standard EN 131-1 and 2 set a benchmark that all responsible employers must measure themselves against," said Zarges product manager, Simone Harrer.
With such a huge range of ladders available on the market, knowing what criteria to consider when choosing a ladder can be confusing. To help those facing this dilemma, Zarges, a specialist in access and packaging, has put together three points to consider:
1. Assess the purpose and duration of use
Effective safety management requires an individual risk assessment to take into account various factors before carrying out a task involving ladders. These factors include questions regarding the purpose of use and duration of the activity. For example, it makes a difference whether the task involves quickly replacing a light bulb compared to standing at great heights for hours while carrying out extensive work. If the task requires great dexterity or strength, it may make sense to use a scaffold or a platform ladder instead of a conventional ladder. Ease of setting-up and dismantling should also be considered, alongside looking for a low weight and transportable solution.
2. Test the durability
A quality ladder is characterised most importantly by its durability. This concerns both the design and material. For example, ladders should be built of material that can be used in workshops that might use corrosive chemicals in production, and be durable so that they can perform safely in all weather conditions for work outdoors.
3. Pay attention to stability and slip resistance
Environmental influences such as ice, snow and mud may strongly impair a ladder's slip resistance. Even in covered indoor areas, machine oil, water or other material can quickly lead to dangerous and slippery conditions. This is especially true when working on or in the immediate vicinity of equipment such as milling and drilling machines, where oil is used as a coolant – the risk of an accident can be mitigated with a ladder design especially tailored to the situation.
OTHER ARTICLES IN THIS SECTION