Heavy duty ladders
03 February 2014
The new Z600 SL heavy duty ladder range from Zarges is designed to cope with extreme use and intense situations. Their maximum static load capacity of 250 kg is 66% greater than the demands of EN 131 and 42% greater than the requirements of BS 2037 Class 1.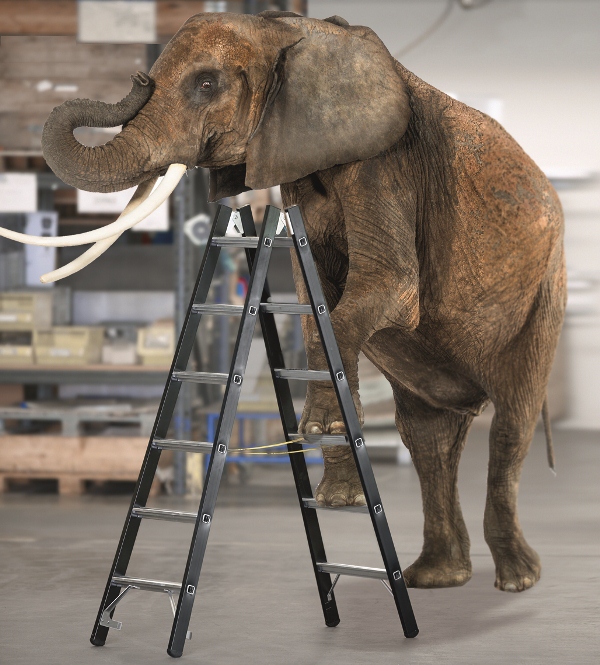 Available as a stepladder, single ladder and double-sided stepladder, the range includes black anodised stiles to prevent users from getting mucky or dirty hands making them suitable for use in food factories, retail, engineering and cleaning.
Comfort and safety is ensured with the Z600 SL's 60 mm deep, wide rungs that also include a slip-resistant serrated surface. At the bottom of each Z600 SL is an additional support strut providing optimum robustness; while the stepladders include tough steel hinges and high-strength perlon straps for preventing splay. The stepladder also comes with a handy tool tray.
OTHER ARTICLES IN THIS SECTION