ARTICLE
Top features of wireless alarm system
02 November 2017
Installing a wireless fire alarm can have huge benefits for construction sites, and will ultimately ensure workers are protected on site.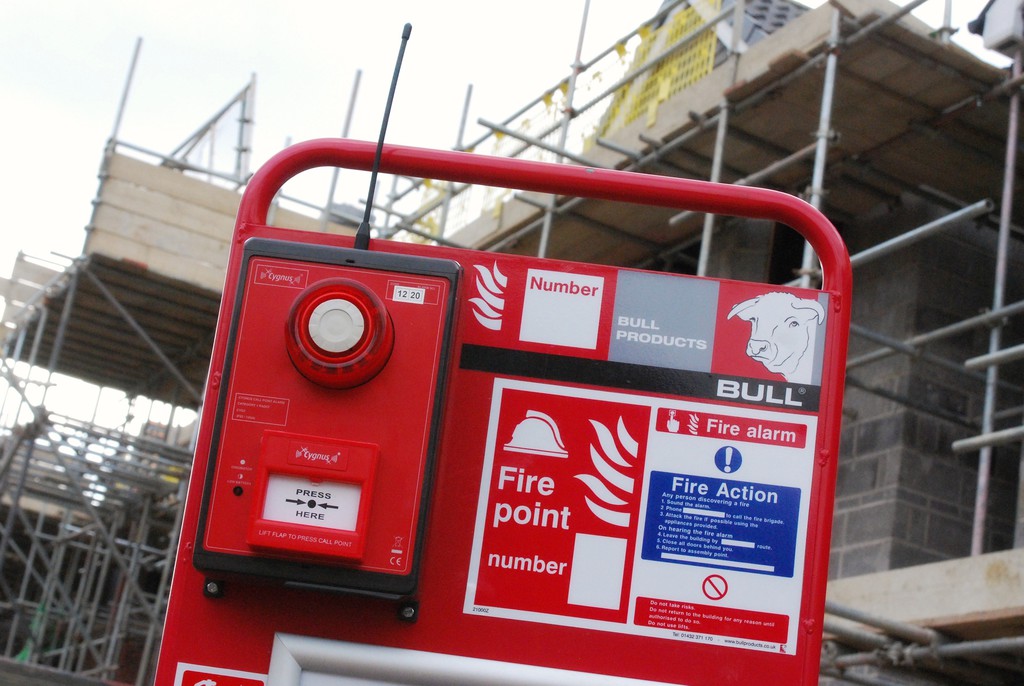 A major innovation in wireless emergency fire, first aid, and intruder alarms for construction sites, the Cygnus radio module, manufactured by Bull Products, has been designed for specific use on construction sites where changing site conditions and environments demand a far higher performance from the radio than that found in standard industry wireless linked fire systems.
Here are the top five features and benefits of a Cygnus Wireless Alarm System:
1. Suitable for large scale developments, the Cygnus system is able to link 480 individual units in 15 different zones, making it ideal for complex projects whilst providing a cost-effective and efficient solution for businesses.
2. The optional control panel provides a very sophisticated capability with an event log function which records any events such as an alarm activation, low battery warning, and signal faults, all of which can be viewed in the history folder held on the panel.
3. Cygnus interfaces with other systems to ensure a complete safety solution. Some examples are turnstiles, lifts, door release and monitoring systems. This provides a reliable system and a solution for every site, no matter what the requirements.
4. Any of the Cygnus system modules such as fire alarm call points, smoke detectors, heat detectors, and first aid call points can be specified with the PIR option so that whenever an intruder is detected by the PIR sensors, an alert is sent to personnel off-site, thus increasing the safety protection offered by Cygnus.
5. The Cygnus system can be used on multiple sites within close range of each other as it operates on unique site addresses. This allows for the use of multiple systems on one site, providing a cost-saving solution and a reliable system for companies which can be uses time and time again.

The Cygnus Wireless Alarm System is CE compliant and connects on a category 1 radio frequency. It's made up of various devices, including fire alarm call points, heat and smoke detectors, first aid alert points and an optional control panel, which captures and displays data from the different devices for quick and easy identification of emergency situations.
Rigorously tested to offer the ultimate in performance and reliability, the Cygnus system has raised the bar in the industry, and is the most successful and adaptable temporary fire alarm system for use in the construction industry.
For more information about the Cygnus range, visit www.cygnusalarms.com
For more information about Bull Products, visit www.bullproducts.co.uk
OTHER ARTICLES IN THIS SECTION