ARTICLE
Showcasing above-the-neck PPE
23 October 2017
JSP, a global manufacturer of PPE, showcased its diverse range of above-the-neck PPE at A + A 2017.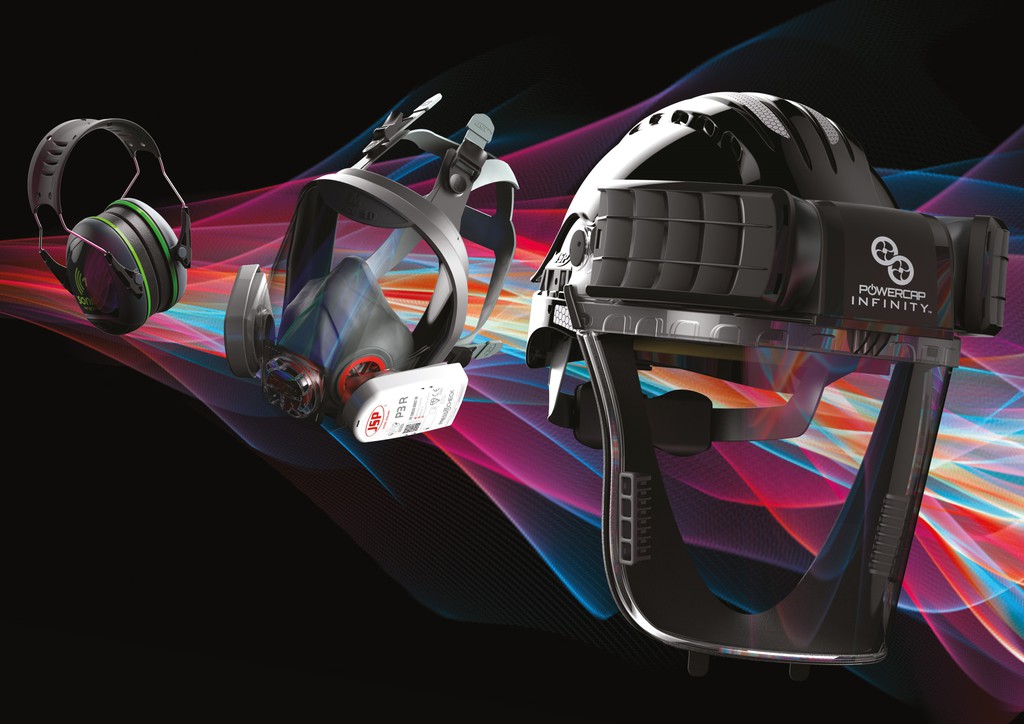 JSP is committed to improving occupational safety, health and well-being in the workplace. JSP's research and development team are designing more intuitive to operate products which perform to the highest levels across the widest range of environments, are comfortable and stylish to wear and more integrated to fit with other PPE.
Celebrating over 50 years of 'Manufacturing for a Safer Future' as European leader in industrial head protection, JSP will launched its latest PPE protection including the Powercap Infinity PAPR – a fully integrated TH3 powered air respirator offering four of the highest levels of protection in one compact intuitive head mounted unit. Eye, face, hearing and respiratory protection are provided all in one unit.
The new Evo5 DualSwitch Helmet is the latest addition to the Evolution range of head protection. The multi-standard helmet offers both protection and compliance to both workers at height to EN12492 and to the traditional construction worker to EN397 at a flick of a switch.
The new Force 10 Typhoon Full Face Mask is an extremely lightweight full face mask with panoramic visor. The three sizes available along with the compatible PressToCheck filters will reassure any user of an excellent fit.
Offering very low breathing resistance and excellent compatibility when worn with other PPE, are the new PressToCheck Compact Filters. The ultra-lightweight design still offers the award winning PresstoCheck technology to check a safe face fit.
The new Springfit Mask is a fold flat disposable mask achieving high levels of fit with specialised endoskeleton structure allowing movement of jaw whilst maintaining an excellent seal.
Also on show were the new Sonis Ear Defenders, SWISS ONE Safety Eyewear, Hardcap AeroLite and the award winning VisiLite.
OTHER ARTICLES IN THIS SECTION