Lightweight face mask
29 October 2018
The new Force10 Typhoon is described as an extremely lightweight, easy to maintain full face mask at only 365g with a completely clear panoramic visor to maximise light levels within the mask giving optimum visibility.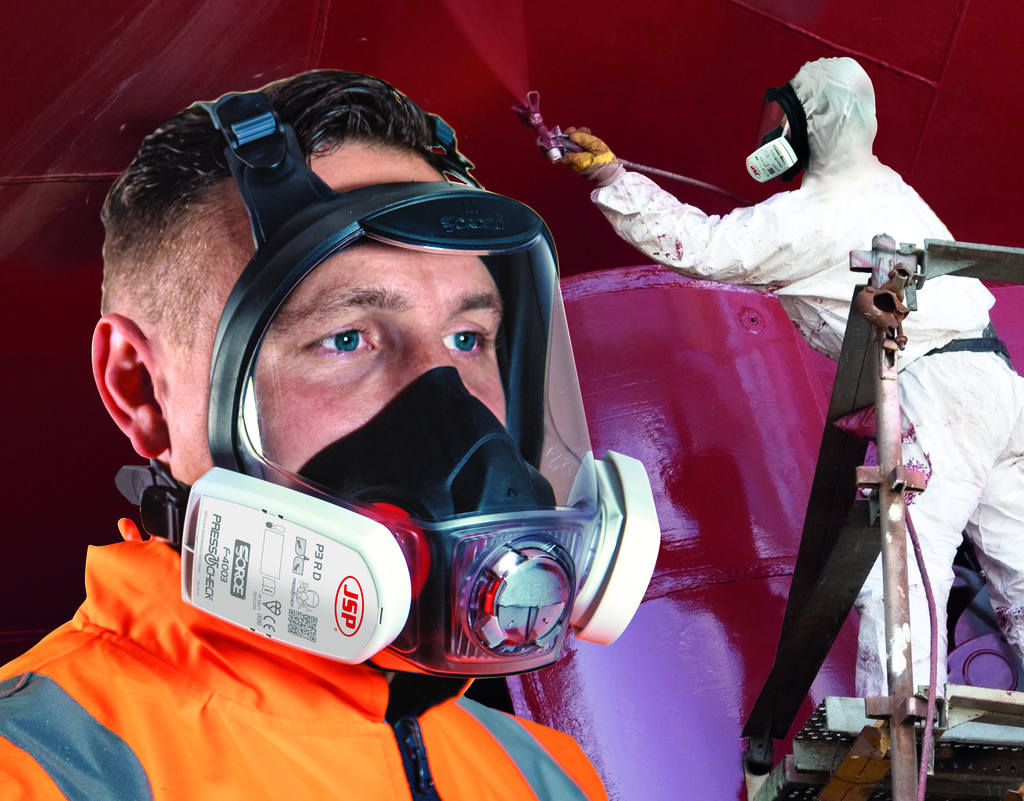 The optical class 1 panoramic visor conforms to EN166.B offering impact protection at speeds of up to 270 mph (tested using a 6mm steel ball bearing). The visor can have the option of a replaceable peel-off visor protector to prolong its life.
Extensive research has been carried out by NIOSH (ISO16976-2) to distinguish the world's 5 most common facial shapes. Using this research JSP have digitally optimised the ergonomics of the Force10 Typhoon's face seal to maximise wearer compatibility.
The Force10 Typhoon is available in 3 sizes (small, medium and large) as comfort and fit is a key feature of this ultra-lightweight mask. The web like structure of the harness cradles the user's head ensuring that the wearer is comfortable throughout the working day.
The Typhoon exhalation valve has been designed to reduce breathing resistance, heat and moisture build-up. The valve is unaffected by any moisture, and therefore can be used with the same performance under very low temperatures (-40°C tested).
The Force10 Typhoon Mask is compatible with both JSP Classic filters and JSP PressToCheck filters, which allow for Daily Face Fit Reassurance so the user is confident of an excellent fit. This mask has been meticulously engineered to incorporate a small number of key components. Disassembly, cleaning and maintenance are said to be effortless with replacement parts available if necessary.
OTHER ARTICLES IN THIS SECTION