ARTICLE
Helmet for heights
22 April 2014
The EVOLite Skyworker, JSP's newest industrial safety helmet, has been designed with a suspension system and shell structure that are said to offer maximum head protection, making working at height in industrial, mountaineering, rescue and leisure activities safer than it has ever been.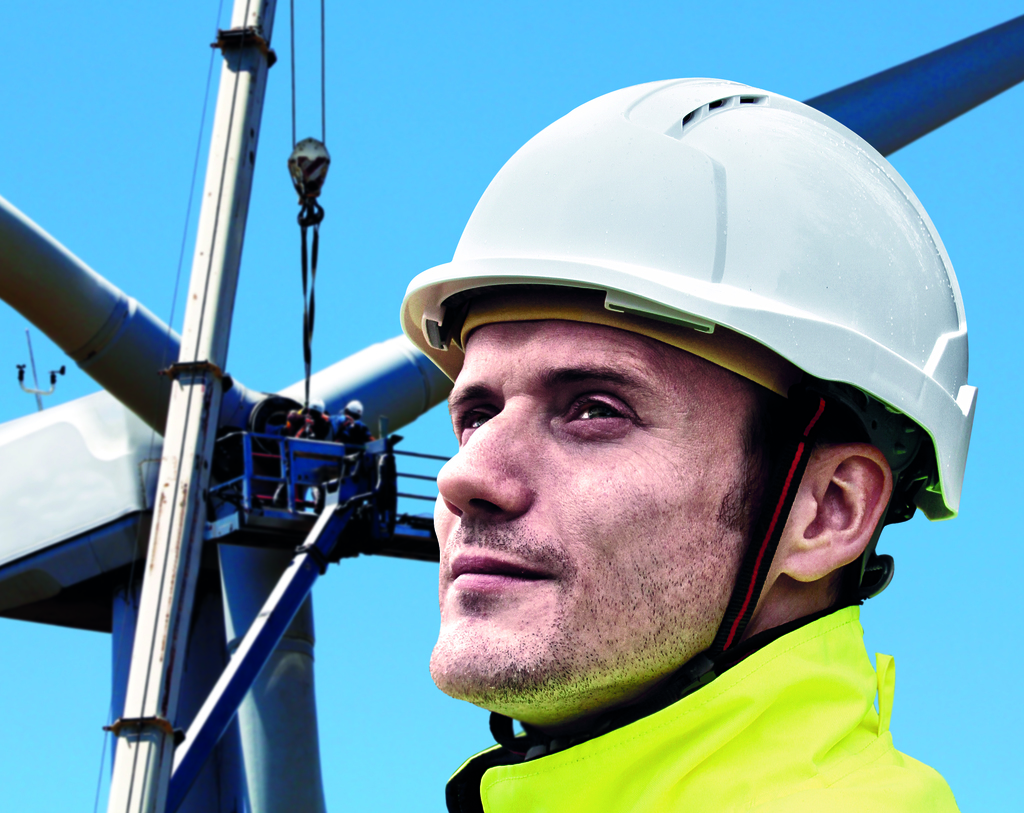 The Skyworker features a shock-absorbing expanded polystyrene (EPS) liner to give excellent side, front and rear impact protection. Both liner and shell are vented at the side and rear to reduce heat within the helmet and increase comfort, whilst continuing to safeguard the wearer.
Conforming to EN12492 Mountaineering Standard, in tests for which the helmet is subjected to impact from the top, front, sides and rear, and capable of absorbing almost twice the vertical energy of an EN397 helmet, the extremely comfortable Skyworker ensures a precise, stable, fit on the most active wearer's head, thanks to JSP's trademark, fully-adjustable, 4-point quick-release chinstrap.
Performance-tested in extremes of temperature from +50 to -40 degrees C, the Skyworker can be quickly and easily adjusted by its Revolution Wheel Ratchet. The helmet also features a 3-D adjustment system.
Accessories such as visors and ear defenders can be securely attached to the Skyworker via its integrated universal attachment slot. What's more, JSP's innovative, multi-coloured CR2 reflective material is also available on the helmet for all-round visibility and safety.
OTHER ARTICLES IN THIS SECTION