Compatibility is key
20 July 2017
Often users of PPE need a combination of items to make sure they are adequately protected in work environments. A common combination is head and hearing protection. To work properly, however, the different types of PPE must be compatible.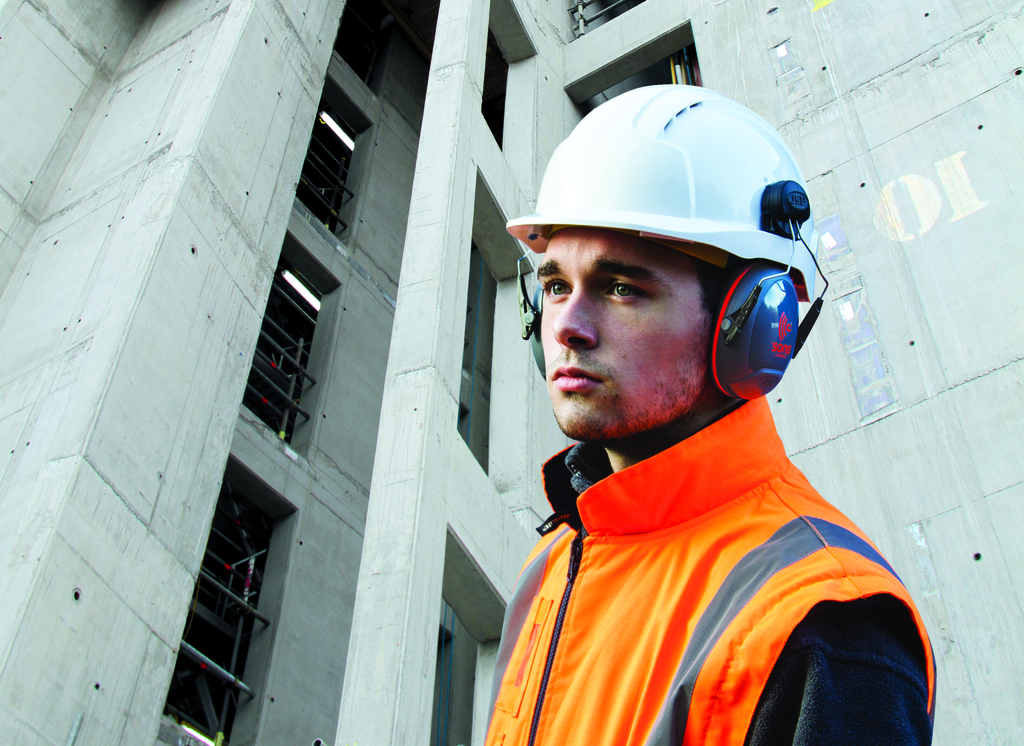 JSP has developed a new range of Sonis Helmet Mounted Ear Defenders which peak at an SNR of 36.This new range is specially designed to be compatible to work with the company's Evo range of industrial head protection.
The new ear defenders attach and detach from the universal slot of JSP Helmets and through rigorous testing JSP can guarantee that correct SNR's are reached when worn with their EVOlite, EVO 2, EVO3, Global Standard EVO5 Olympus Helmet and Skyworker Helmet.
The new Sonis range features adjustable steel arms so the wearer can tilt and adjust the position of the cup to give an excellent fit to the ear. The force the helmet adaptor applies and the cushion surface area work together to provide optimum cushion pressure and comfort.
With 360O rotation onto the Helmet, the wearer can keep the ear defenders neatly parked onto the helmet when not in use but remaining in easy reach. The low profile cups allows for compatibility with other Personal Protective Equipment including the JSP SurefitTM visor system for maximum protection.
Manufactured in Oxfordshire, the Sonis® helmet mounted cups can be coloured to meet a corporate identity and can also be printed with a company logo for improved brand recognition and to prevent theft. This exceptional range of Sonis® Helmet Mounted Ear Defenders is Kitemarked, and meets EN352-3.
OTHER ARTICLES IN THIS SECTION