Cirrus Research celebrates success at NEC Health & Safety Event
24 April 2017
Noise monitoring specialists Cirrus Research enjoyed a busy three days at the Health & Safety Event, Birmingham NEC, where the team showcased the new doseBadge5 personal dosimeter.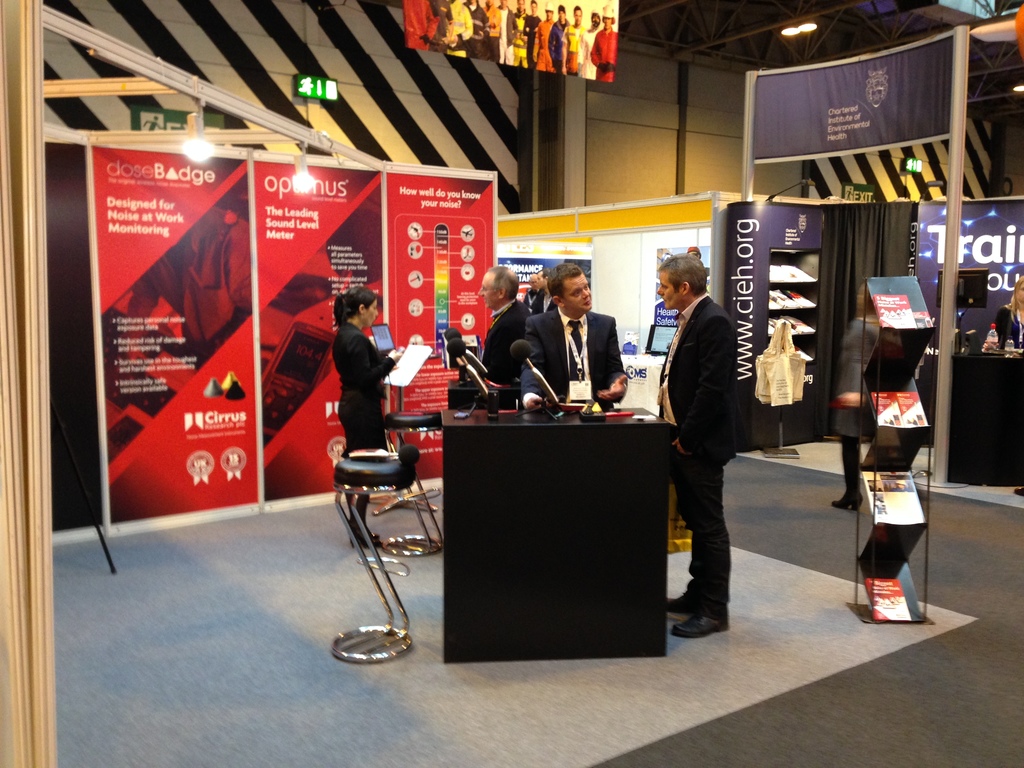 Hundreds of delegates visited the Cirrus Research stand to see the recently unveiled doseBadge5 - its first time at the H&S Event.
The doseBadge5 boasts enhanced wireless technology to allow remote communications with the doseBadge5 Wand and the dBLink App, as well as being iOS and Android compatible.
The wand allows instruments to start and stop without disturbing the wearer and view measurement information via a tablet, mobile phone, iOS or Android controlled device. If the doseBadge5 is running, the current measurement information can be display, allowing mid-shift readings to be obtained. If stopped, any stored measurements can still be reviewed.
The Cirrus team also showcased the Optimus range of high performance sound level meters, as well as the Revo hand-arm vibration meter and SoundSign visual warning signs, ideal for noise at work.
Thomas Shelton, Marketing Manager for Cirrus Research said: "The H&S Event was a great opportunity to showcase our latest products and the doseBadge5 in particular was getting a lot of attention. The team were kept very busy over all three days and sales leads have been very strong on the back of this key exhibition."
As well as being known internationally for its UK research, development and manufacturing of noise monitoring products, Cirrus Research also offers a wealth of extra customer support services such as nationwide product training, a 15-year product warranty and follow up calibration services.
Follow Cirrus Research on Twitter @cirrusresearch to keep up-to-date or visit www.cirrusresearch.com to find out more information.
OTHER ARTICLES IN THIS SECTION