Antenna handling device
01 March 2017
SkyTel, the latest material handling attachment from Nationwide Platforms, has been designed for the safer and more efficient handling of mobile telecom antennas.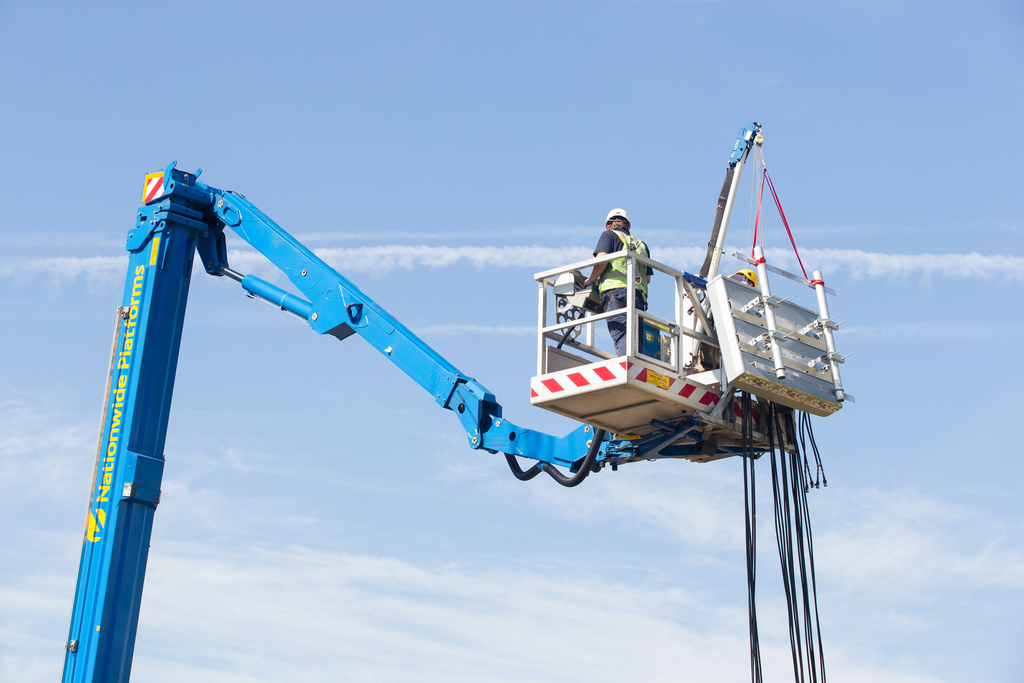 Weighing just 40kg, the CE-marked device can be quickly and easily installed into the basket of a range of truck mounted platforms with working heights between 22 and 70 metres and features 270 degree rotation, 200mm radius adjustment and a lightweight aluminium chain block for precise positioning. The device can accommodate antennas weighing up to 150kg and has also been future-proofed for larger and heavier antennas.
Derek Stevenson, CMIOSH, DAEL group SHEQ manager, said: "Mobile Network Operators are experiencing ever-growing demands for fast, reliable and stable network capacities. The latest generation of antennas provide this but are noticeably heavier and larger in size - and in many cases require a crane to install. SkyTel has enabled us to overcome these challenges whilst also providing us greater control with the installation to ensure it is carried out in a safe and productive manner and is cost effective. This innovation I believe will reduce accidents and can be used for other applications."
As well as minimising the need for manual handling, benefits include reducing the number of riggers required to install an antenna and the potential to replace the need for alternative, often more costly, methods of handling antennas.
OTHER ARTICLES IN THIS SECTION