A sprinkle of Christmas
16 December 2014
Nationwide Platforms' Specialist Vehicle division has been called upon to help create a festive display at London's Regent Street.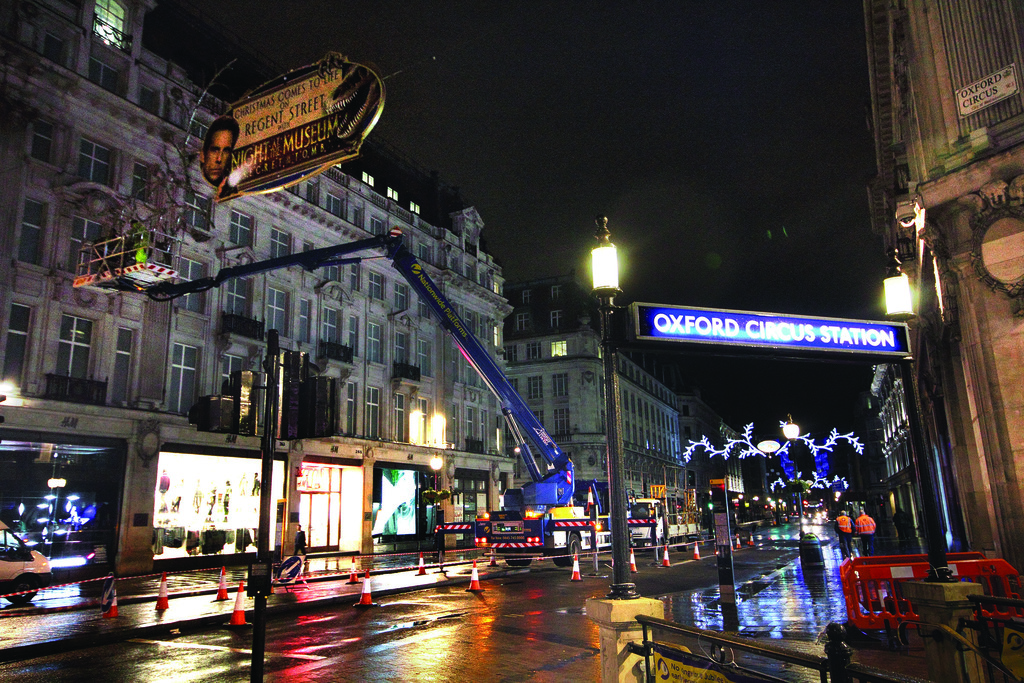 The access specialist worked with installation company Piggotts and provided two operated T38B truck mounted platforms over three weeks of night time installations.
The truck mounted platforms enabled Nationwide Platforms operators to drive the machines in and out of location, as well as move them to the desired location. This feature was a key requirement due to the limitations of this busy London street, which could not be closed for the installation.
The truck mounts have a working height of 38 metres and a horizontal outreach of 27 metres which was used to hang the lights up to heights of eight metres. In total 27 lines of lights were hung along a mile stretch of Regent Street. A winch attachment on the T38B enabled each of the decorations to be securely moved into place.
OTHER ARTICLES IN THIS SECTION