ARTICLE
Safer handling with straddle carrier
09 December 2016
Family owned O'Reilly Concrete is one of the largest precast manufacturers in Ireland and the UK.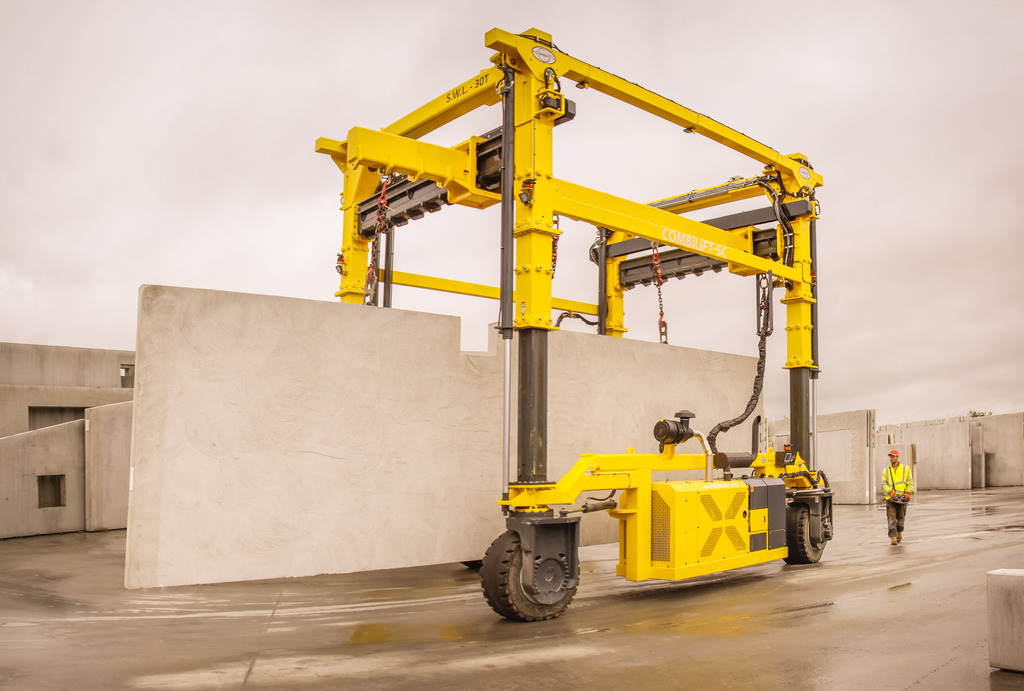 Its frame buildings and range of prestressed and precast walls, floors and stairs are used for many types of construction including schools, apartment blocks and parking structures.
The Co. Cavan based company has seven production facilities across Ireland. Ballyhoe Plant, which is just outside Carrickmacross in Co Monaghan, specialises in the manufacture of precast walls for rapid build modular construction. These are extremely heavy, oversized and potentially hazardous to lift and transport. Since a Combilift Straddle carrier has been in operation these processes have become much safer and speedier.
"Due to significant recent growth, especially in the UK market, we have ramped up our production capacity," said group operations director Paddy Hagan, "and we needed to keep up to schedule when it came to getting finished walls out of the factory, and onto HGVs ready for despatch. We also wanted to ensure the best possible health and safety practices, and the Combi-SC made sense on both of these counts."
Current production stands at around 40 walls per day, the heaviest of which can weigh up to 16t. Their size - up to 9.5m by 3m - makes it a tall order for any piece of equipment to quickly and safely move these loads around the site. Paddy Hagan reckons that operational speed is now up by at least 40% compared to using cranes – and the investment in the Straddle will be offset by the savings on hire costs too.
OTHER ARTICLES IN THIS SECTION