Developing 21st century safety footwear
01 December 2016
David Clark is the UK managing director of the Hultafors Group, which designs and manufactures the Solid Gear and Toe Guard Brands of safety footwear as well as the Hultafors Tools range and Snickers Workwear.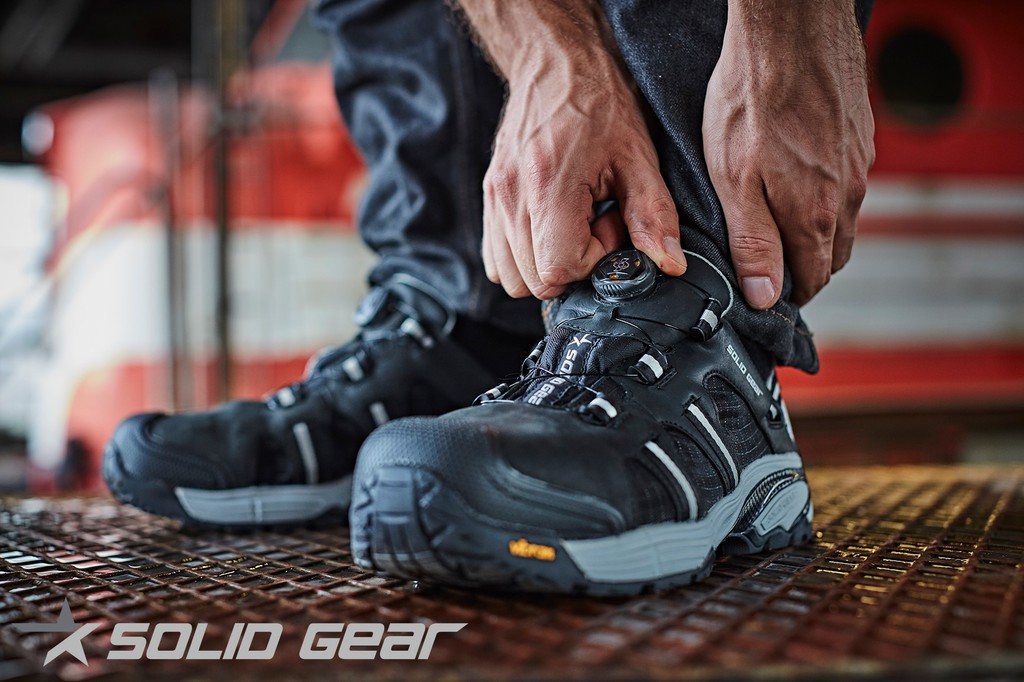 He says: "While regulatory requirements heavily influence safety design and development, product innovation, behavioural safety and user attitudes to style and design are key drivers for the leading safety footwear brands."
He adds: "Many manufacturers see product design, aesthetics and style as key factors in encouraging workers to wear safety footwear. It's a highly efficient vehicle for increasing workforce participation in health and safety programmes. Thus their behaviour and actions influence the overall health and safety culture in an organisation.
"In terms of what inspires our product development, it's ultimately the specific needs of professional craftsmen on site. Our objective is simply to deliver the best quality safety footwear on the market. That is why we work with suppliers known for their state-of-the-art material, such as Gore-Tex for water protection and its ability to breathe, Vibram soles for grip and durability, BOA Closure System for easy adjustments and Cordura fabric for hardwearing durability."
The company's latest models to combine modern design with best-in-class materials such as these include the Solid Gear Hydra GTX Safety Shoe, which offers water protection, durability and a sporty look; Solid Gear Athletic Safety Trainers, which feature EVA midsoles, anti-slip rubber outsoles, aluminium toecaps and come in a range of styles, designs and colours; and the Solid Gear Polar GTX Safety Boot – a high leg rigger safety boot that has a full waterproof Gore-Tex membrane with synthetic wool winter lining to provide the wearer with dry, warm and comfortable feet.
OTHER ARTICLES IN THIS SECTION