Interactive forum
07 January 2016
Hultafors Group has unveiled an online community designed to continually improve the working day.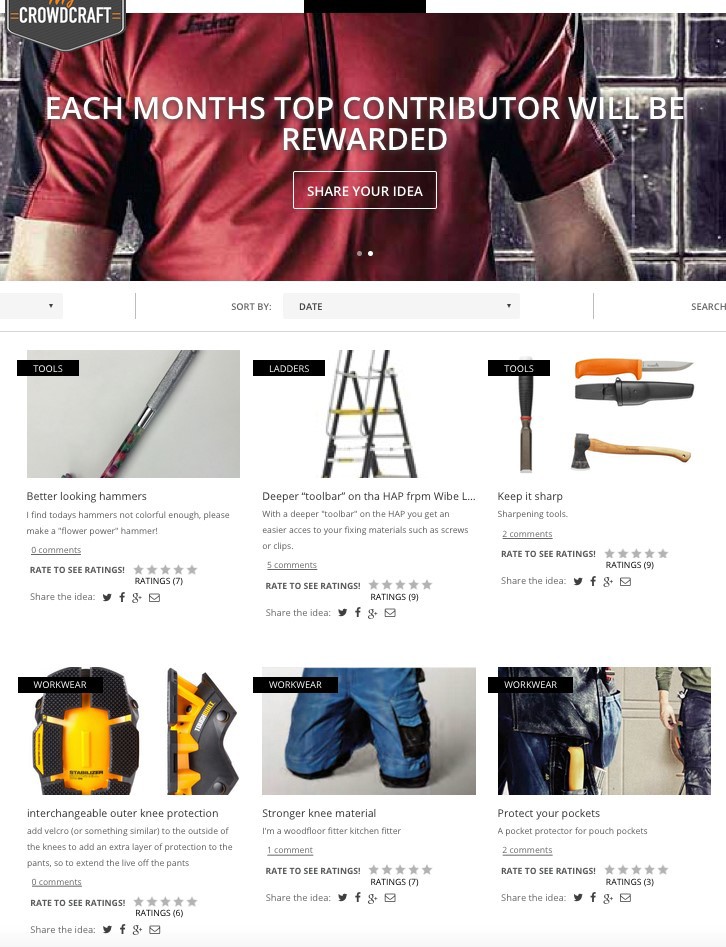 You always get banter on site – tradesmen chewing the cud about almost anything and everything. More often than not, they're chatting about their job - things like where they're working, how well they're doing, the skills they've got, the tools they're using, how things can be done better on site.
The Hultafors Group has always had a close connection with what tradesmen and women are thinking and doing at work – through its tools, workwear and accessory brands – talking to them and working with them to get the job done more effectively, efficiently and to the highest possible standard.
Now the relationship is becoming even more tangible through the launch of a new online community – MyCrowdCraft – in which Hultafors is continuing its mission to make sure craftsmen get the most and best out of their workday.
"Through everything we do, we are building a better workday for professional tradesmen and women," says the Hultafors Group UK managing director David Clark.
"For over 40 years we have enjoyed a really close collaboration with our users and partners, who have continuously helped us develop our services and products. In launching MyCrowdCraft digital platform, we're taking this working relationship online, inviting craftsmen and women to share their ideas about how we can all make our workdays even better."
The MyCrowdCraft online tool is designed to make it easy for craftsmen and women to post their thoughts and ideas about anything that goes on during their workday.
It's a wholly interactive forum where news and views can be discussed and exchanged. What's more, the month's best idea or discussion topic will be recognised and rewarded with prizes in the form of products from Hultafors Group.
Says David, "MyCrowdCraft is a community in which we want to increase discussion and interaction between the Hultafors Group brands such as Snickers Workwear, Hultafors Tools, Solid Gear and Toe Guard safety shoes with professional tradesmen and women around the world."
"Posts and dialogue can cover everything – directly or indirectly - to do with working on site. From training and skills development to how to stay safe, healthy and strong; through product design, usage and improvements, to how we can expand our services to better support our users."
Register and share your creative ideas at www.mycrowdcraft.com
OTHER ARTICLES IN THIS SECTION