Hi-vis winter garments
28 November 2016
Fristads Kansas boasts a large assortment of certified high visibility garments for road workers, craftsmen, electricians and all kinds of professionals. For the autumn and winter season 2016, this broad range will be even more complete with the launch of several new functional hi-vis winter garments.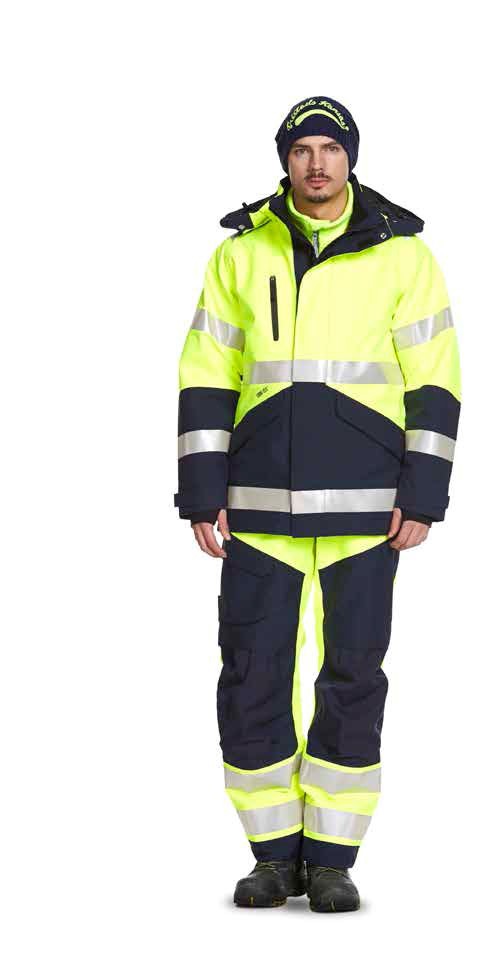 The new items include parkas, jackets, fleece jacket, shell trousers, trousers and a coverall. Made of functional high-quality fabrics such as GORE-TEX, WINDSTOPPER, Airtech and Polydex, these garments are said to offer excellent weather protection, warmth and breathability.
With the launch of the new winter products, Fristads Kansas offers a complete range of high visibility workwear for all seasons. All items are certified according to the EN ISO 20471 standard for hi-vis garments.
Fristads Kansas offers many colourways, and most of the hi-vis garments are available in all colour combinations. In addition, Fristads Kansas also offers a full range of high visibility workwear for women, providing one stocked colour combination while the other colourways are made to orders. The garments withstand 20-50 washes, far exceeding the required five washes.
OTHER ARTICLES IN THIS SECTION