ARTICLE
Light flame-protective workwear
22 August 2017
Fristads offers a wide range of flame-protective workwear to suit most professions and risk assessments. Fristads' new shell garments are claimed to be the lightest GORE-TEX arc and flame-protective garments on the market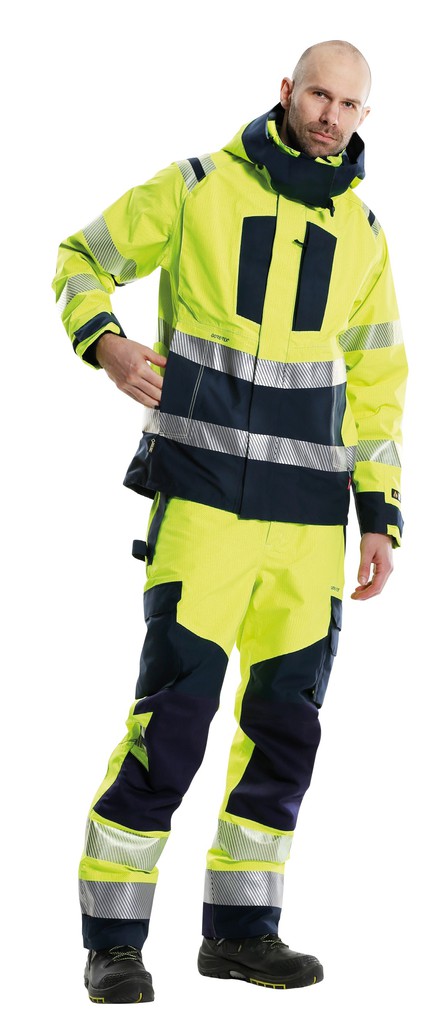 They stay durably waterproof and offer reliable protection against thermal and electric hazards. Maximum comfort and flexibility combined with the highest protection level are also said to be key features.
The new Fristads GORE-TEX Multinorm garments meet most risk assessments and provide impressive electric arc protection – 49.1 cal/cm2 in the Open Arc Test and 7kA in the Box Test.
In addition to their high flame and heat protection the garments are metal-free and certified for electrostatic discharge. They are high-visibility certified, approved for heavy welding class 2 and provide protection from chemical liquids and molten metal.
Thanks to the flexible and lightweight GORE-TEX material the jacket and trousers also offer high comfort and freedom of movement. Designed with functional pockets and other practical details, they provide all the features needed during a demanding workday. They are also waterproof, windproof and breathable, with a dirt- and oil-repellent surface, so you can use them all year round, in all types of weather.
The new jacket and trousers are made of GXE – Fristads' new lightweight and flexible GORE-TEX PYRAD 2-layer material, manufactured from polyester and antistatic fibres with a flame-retardant and electric arc-protective laminate. The fabric has inherent flame protection in the sense that the flame-protective performance is included in the laminate.
OTHER ARTICLES IN THIS SECTION