ARTICLE
New floor solutions website
07 March 2016
A new website selling what is described as 'a great value range of high quality, anti-slip floor solutions in standard sizes for factory floors and stairs' has been launched by UK manufacturer Polydeck.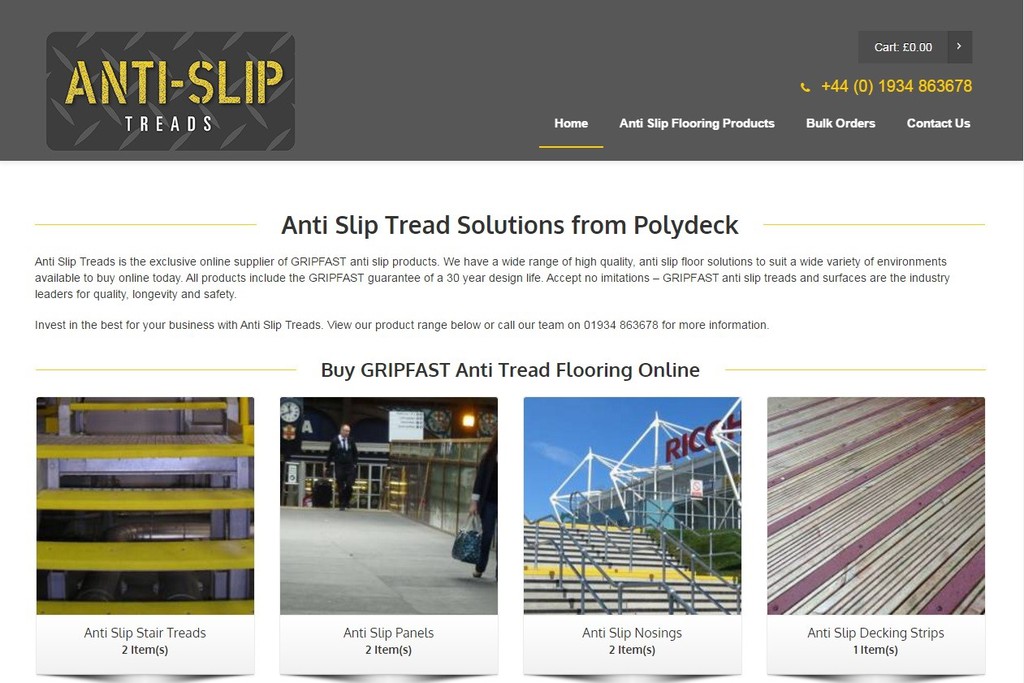 The website www.antisliptreads.com is a one stop shop for a competitively priced range of GRIPFAST anti-slip flooring products designed to make factories, commercial and industrial premises safer and slip free, reducing the risk of accidents and ensuring premises are Disability Discrimination Act (DDA) compliant.
The range of GRP products includes anti-slip stair treads, floor panels, nosings, decking strips, anti-slip tape, and GRP boardwalk. Backed by a 30 year guarantee, the products are available in the most popular UK sizes and colour options – with some customisation available on select products – and standard delivery from one to two days for stock items.
OTHER ARTICLES IN THIS SECTION