ARTICLE
Smart key management
01 March 2016
Global steel and mining company ArcelorMittal has improved safety and reduced costs at its Fos-sur-Mer site in southern France with the Smart Key Manager from SERV Trayvou Interverrouillage (STI).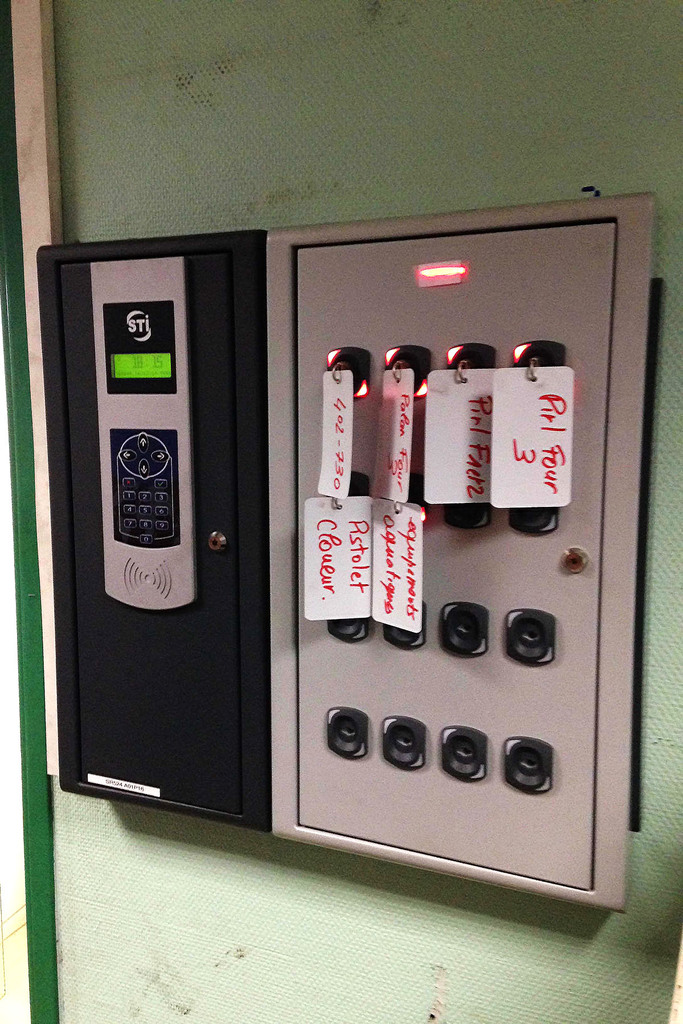 Before introducing the Smart Key Manager, ArcelorMittal relied on a twin-key system to grant workers access to fork lift trucks and radio controls for overhead cranes. Staff presented their fork lift licence or permit and were given a specially-numbered key. By inserting this key into one side of a two-key lock and turning it, they freed the other key, which then allowed them access to their desired piece of machinery. Over the years, lost, stolen or forgotten keys had to be replaced, while some employees retained their key without holding the necessary licence or authorisation.
To improve this situation, the steel manufacturer installed three RFID-based Smart Key Managers. Staff now tap a personal code into the unit's keypad to retrieve the key or keys to which management has given them access online. Management can deny access online to any driver who has failed to pass their latest fork lift licence test, which drivers have to sit every five years. As a result, keys are always available in the right place and all key movements, whether live or historical, can be traced online.
The Smart Key Manager's webserver interface allows the system to be checked and managed in real-time via a web browser from a PC, tablet or smartphone; no software needs to be installed. The system indicates which keys are present in or absent from the cabinet, and who has taken each key and when. Via email, managers can remain informed of key movement, inform others and monitor several levels of administrators.
OTHER ARTICLES IN THIS SECTION