ARTICLE
Air hoists in paint booth
04 March 2016
Air hoists from the J D Neuhaus Profi range have been successfully utilised within a paint booth to facilitate the movement of material in and out of the booth.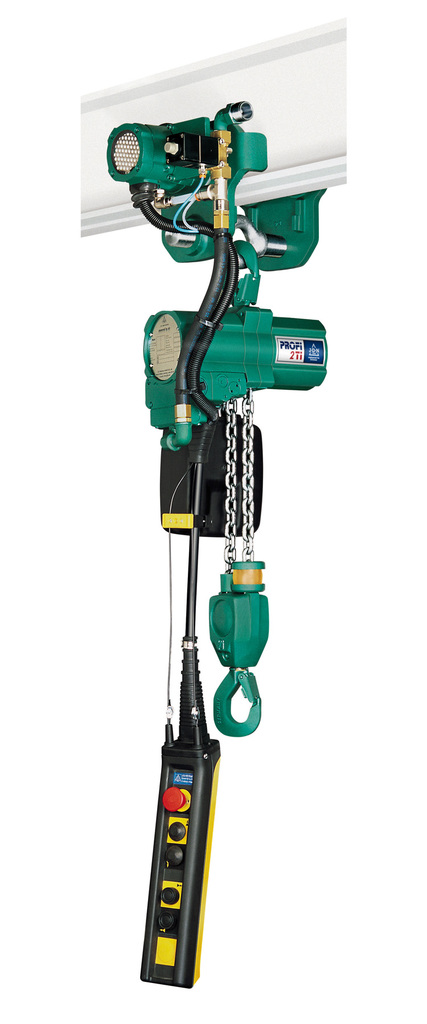 The installation of the JDN Profi 2TI air operated hoists has helped to boost productivity and was carried out by Engineered Lifting Systems (ELS), a major representative in the USA for the J D Neuhaus (JDN) range of high performance air operated lifting equipment.
ELS' customer was pleased with the improved performance and increased output they have achieved, as well as maintaining a high finish level for their product lines.
The handling of components, designated for spray booth coating operations, had previously been undertaken utilising two manually operated chain hoists located on an overhead rail running the full length of the booth.
With individual loads of up to 2 tonnes being catered for, it was obvious that fully mechanised load movements would improve working conditions, increase productivity and potentially enhance finish quality.
The JDN products have a European rating EX II 2 GD IIA T4 / II 3 GD II T4 as standard, providing safe operation within hazardous or potentially explosive atmospheres as can exist in spray painting operations. Even higher safety ratings can be accommodated where increased spark protection is specified to achieve the EX II 2 GD IIC T4 safety standard.
OTHER ARTICLES IN THIS SECTION