Heavy duty hoists
30 April 2014
The hoist and crane specialist J D Neuhaus has introduced further new models into its EH range of air operated monorail hoists.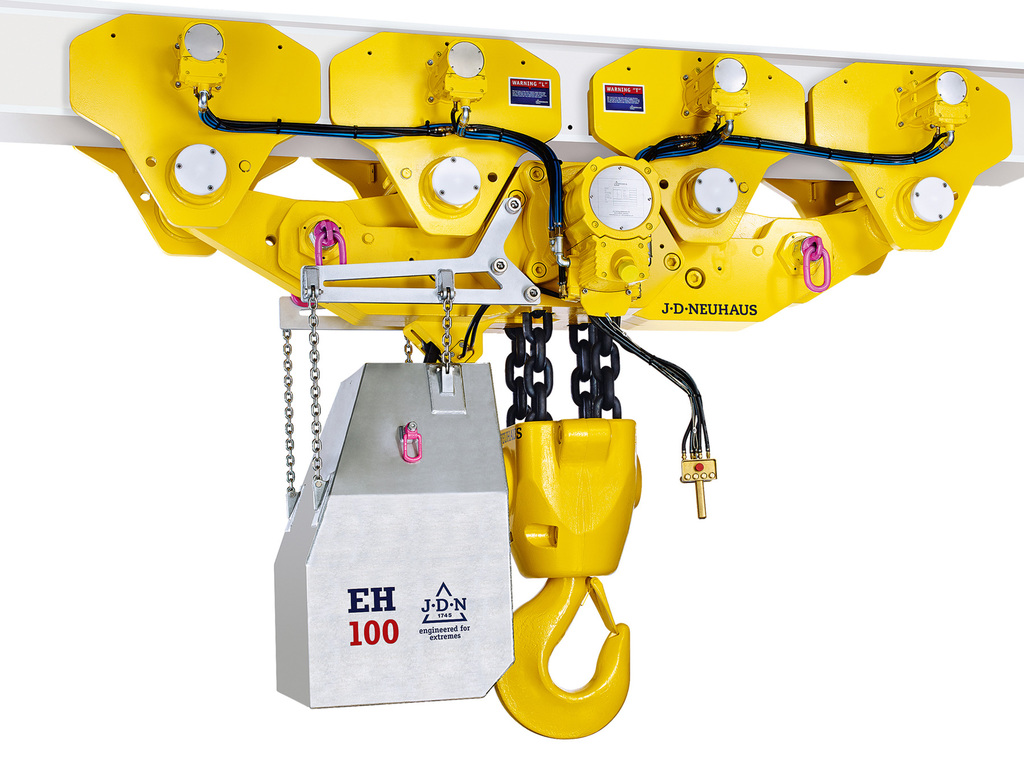 These powerful, robust units are engineered to provide reliable solutions for heavy duty lifting in the harshest environments including onshore and offshore, the cement industry, steelworks and shipbuilding etc.
Two versions, for each of the 75 and 100 tonne lifting capacity products in the EH range are now available in both double trolley as well as the previously available 4 trolley traverse drive versions. All these models utilise a new air motor unit providing a 9kW power output at a 6 bar air pressure supply. This motor incorporates well proven technology for the lift/drive and integrated braking operations, based upon a stepped brake piston and self-lubricating rotor unit. Advantages include the reduction of noise levels during operation.
OTHER ARTICLES IN THIS SECTION