Shipyard solutions
18 July 2013
With nearly 270 years of hoisting technology experience, J D Neuhaus's range of hoists are used worldwide across heavy-industry applications including shipbuilding and offshore, covering new build, refits and repair as well as dismantling.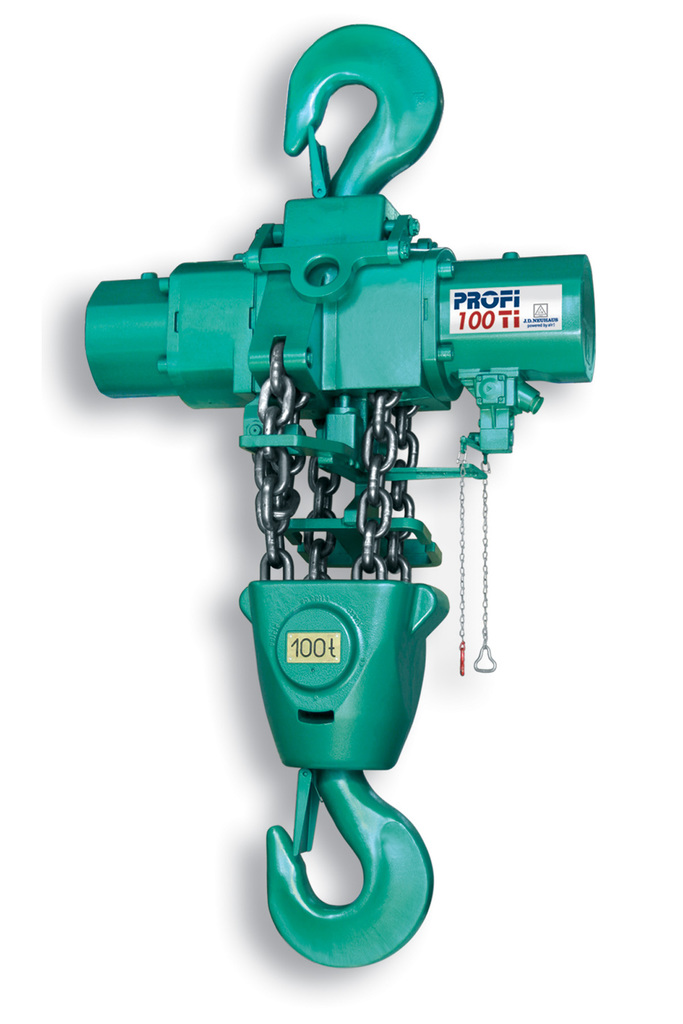 Compared with electrically operated hoists, the JDN air powered equipment offers a wider range of operations that can be safely undertaken in outdoor damp, dirty or even hazardous area locations as well as indoor operation in dusty or potentially explosive atmospheres.
Performance advantages include easy installation with robust, low-maintenance compact designs combining reduced weights and easy handling with 100% duty rating toughness.
The Profi Ti range covers 19 products and load capacities from 250kg up to 100 tonnes per unit. The JDN Mini series hoists is suited to general lighter duty lift operations.
OTHER ARTICLES IN THIS SECTION