Subsea hoists
14 October 2014
The last few decades has seen unparalleled development in the field of oil and gas exploration, particularly offshore.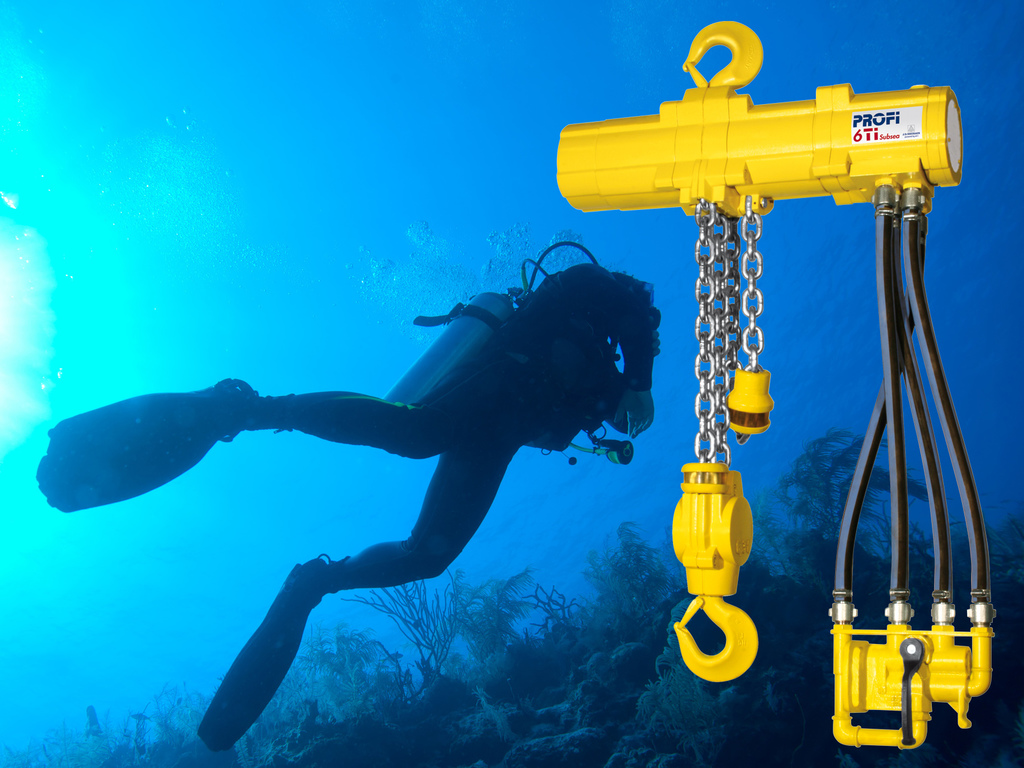 J.D.Neuhaus (JDN) hoists have played their part in this market, offering hoists with lift capacities from 250kg up to 100 tonnes, with specialised units of 200 tonnes lift capacity having been supplied for BOP handling.
The proliferation of offshore wind farms and wave powered generation systems have also increased the potential requirements for suitable power tools that can be safely utilised underwater.
The JDN company has introduced purpose designed hoists suitable for subsea operation that can now successfully accommodate heavy duty, high performance operations with minimum maintenance or lubrication over extended periods of subsea operation. The fact that the hoist, diver operator and workpiece being manipulated are all retained within a regulated, visual distance ensures that maximum control and safety is maintained during difficult handling procedures.
OTHER ARTICLES IN THIS SECTION