Hoists handle seawater pumps
08 April 2015
When the seawater pump on an offshore rig in the North Sea needed replacing, an air hoist supplied by materials handling specialists J D Neuhaus was on hand to provide safe lifting of the components.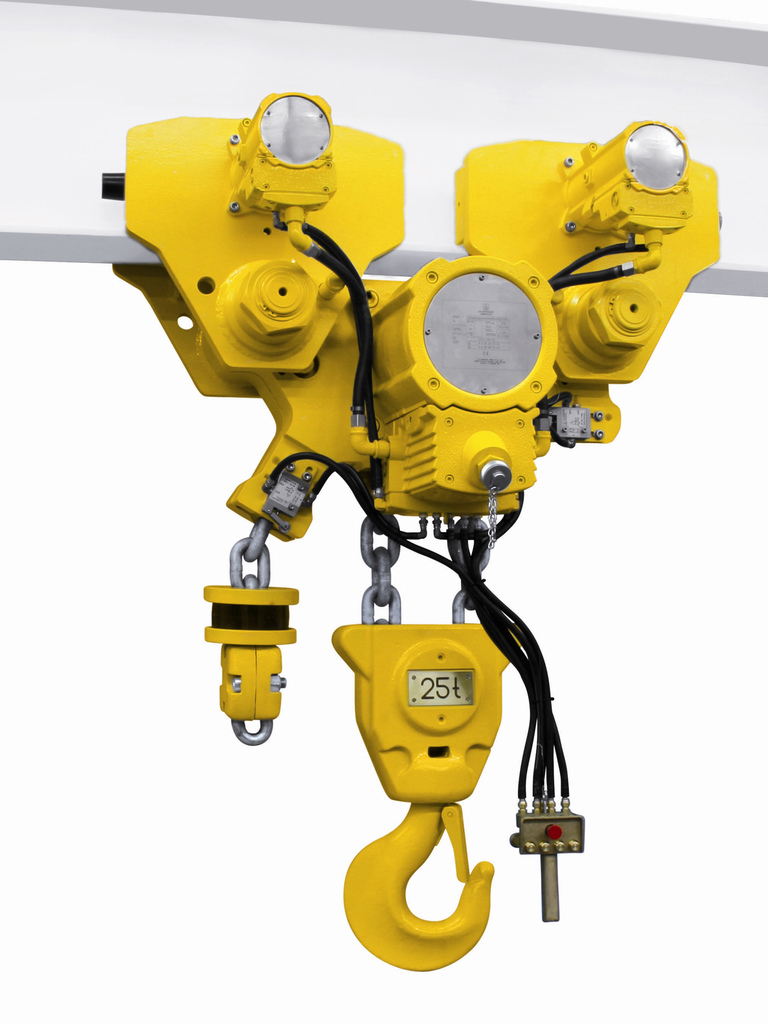 To handle the lifting and temporary storage of the components involved, an approximate 20 metre lift from sea level to an upper storage area was required. To undertake this task an air operated hoist model EH20 as manufactured by J D Neuhaus was utilised.
This product offered a SWL capacity of 20 tonnes, providing intrinsically safe performance within such hazardous environments with appropriate Ex safety ratings for such work. It was provided with a chain drop lift capacity of 12 metres, and included a similar length umbilical for the hoist hand controller with the operator located at the lower deck.
The EH model JDN hoist was mounted on an overhead rail which provided the necessary lateral movements to facilitate individual load laydowns at a temporary storage area prior to undertaking the reassembly task.
OTHER ARTICLES IN THIS SECTION