Mobile website
31 March 2014
Materials handling and lifting equipment specialists J D Neuhaus has launched a mobile version of its website designed specifically for smartphones.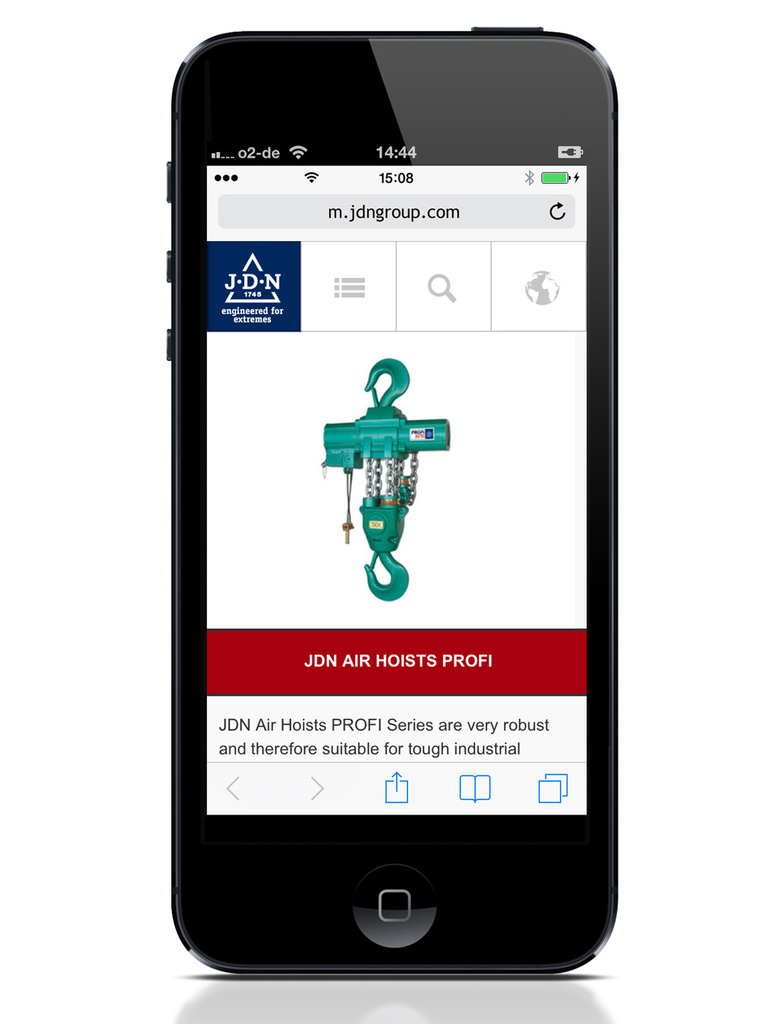 While visitors using desktop/laptop computers and iPad's or tablets will continue to use the main company website at
www.jdngroup.com
whenever a user visits the site whilst browsing via a mobile phone, the site will automatically detect and auto-redirect the user to the mobile version of the site at
m.jdngroup.com
The mobile site has a simplified structure and has been adapted with responsive web design using HTML5 to offer easier navigation and fast load times, with each page having an optimised drop-down menu and search function. All icons and photos are provided in high resolution for sharp viewing on HD and retina displays.
The J D Neuhaus product range of hoists and cranes can be viewed easily with all product categories directly reachable via the homepage. Technical data tables on the product pages are scrollable for ease of viewing and contact forms have been adapted for easy 'fill-out' when using the smaller screen of a mobile device.
OTHER ARTICLES IN THIS SECTION