Big bag handling
13 January 2016
Processing procedures involving powdered, granulated or other free-flowing materials require regular, high volume product top-ups to maintain adequate production through-puts.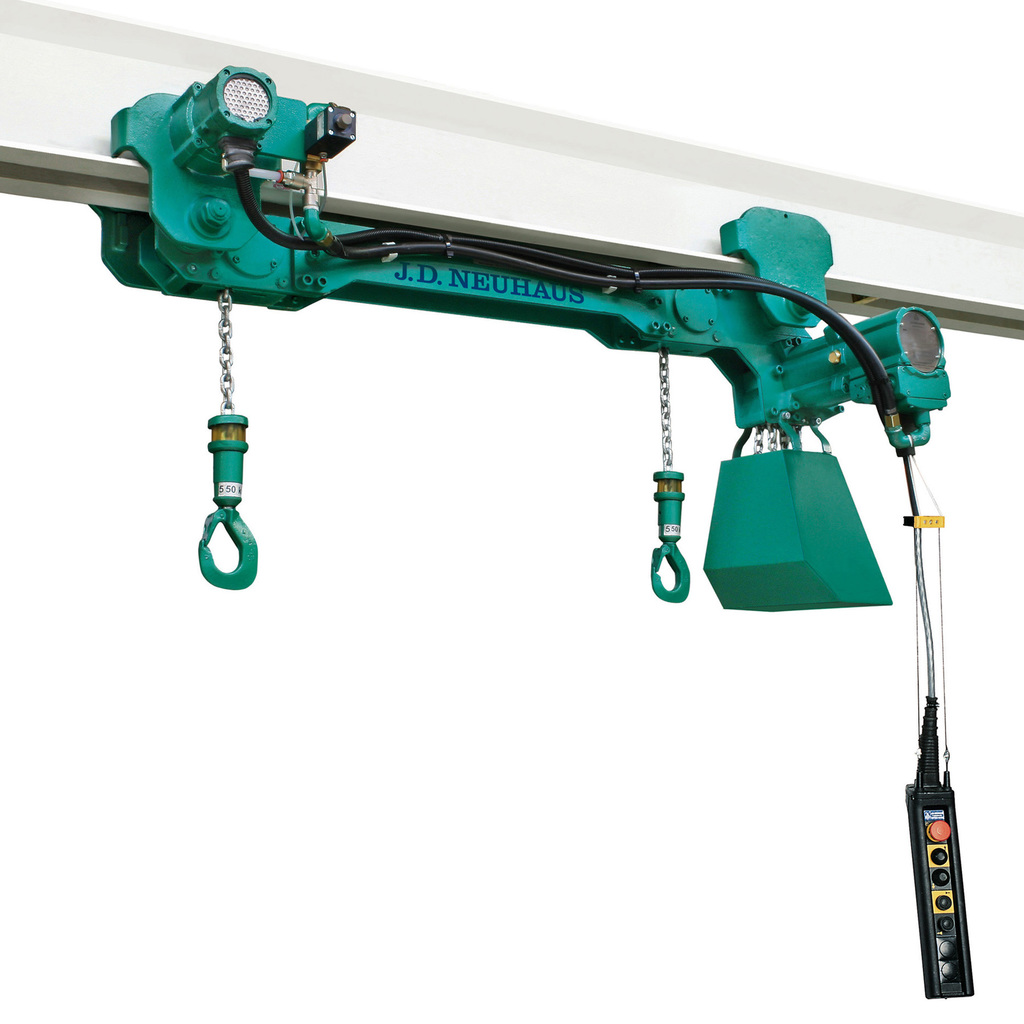 The specialised big-bag, air operated hoists manufactured by J D Neuhaus are suitable for operating with single or twin bag loads. These handling products also provide safe, speedy and accurate positioning, even where limited headroom conditions exist.
Typical applications include food products (salt, sugars, flour, starches etc), chemical and construction/building markets (limes-hydrate, plastics, minerals, cement), together with specialist markets including pharmaceuticals, granulate/GGBS, energy, environment/recycling/sewage etc.
Individual bag loads of 1100 or 2200kg can be accommodated, with precision handling facilities incorporated for discharge at storage sites or process line delivery chutes etc. The hoist systems are also designed for reliable and safe operation within dust laden atmospheres, including areas at risk of explosion.
OTHER ARTICLES IN THIS SECTION