Advanced customer service
10 November 2015
Global fire systems business Advanced Electronics' recent customer survey is said to have underlined its position as an industry leader in terms of quality, ease of use and customer support.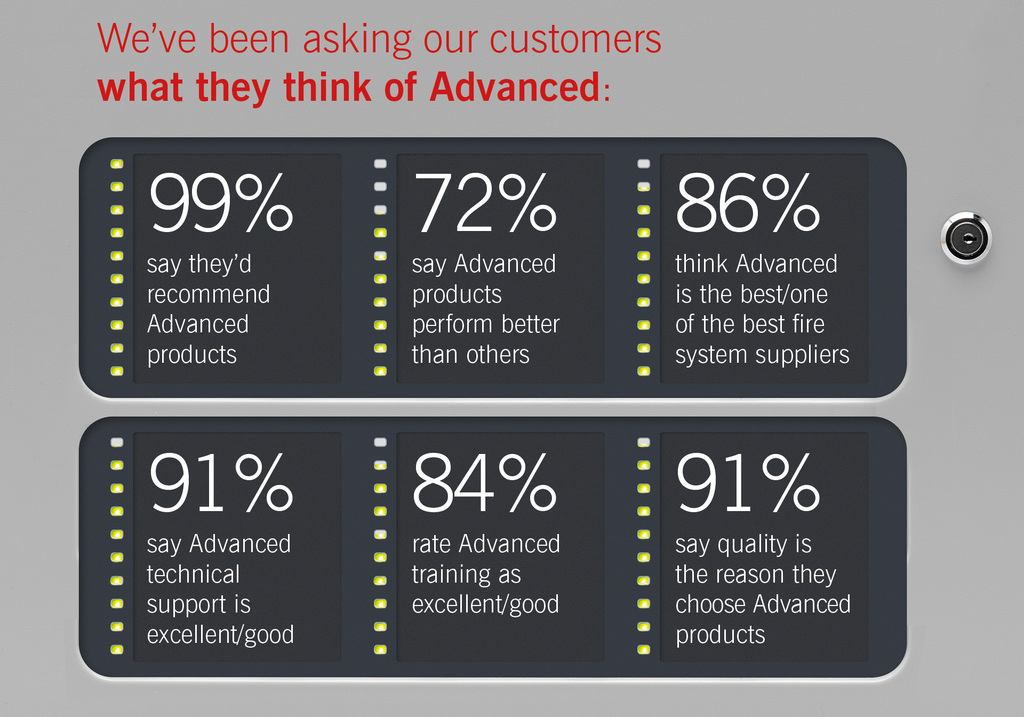 The survey, which included feedback from across Advanced's customer and stakeholder groups, was designed to assess Advanced's position in the market and ascertain where it is working well and where it can improve. It covered all aspects of the business from brand, through to products, support and after sales.
99% of respondents said they would recommend the company's products to others, and 91% said quality was the most important factor when choosing Advanced products.
The endorsement of Advanced's product quality was matched in its reputation results. 86% thought Advanced was the best/one of the best fire systems suppliers, 70% said Advanced's products were easier to use and 72% that they performed better.
The quality of Advanced's technical support was reaffirmed with 91% ranking its quality as excellent or good, while 87% of those who had used Advanced training thought it was excellent/good.
OTHER ARTICLES IN THIS SECTION