ARTICLE
Brochure for fire protection in historic sites
13 August 2018
Global fire systems leader Advanced has launched a new guide to fire protection for historic and heritage sites.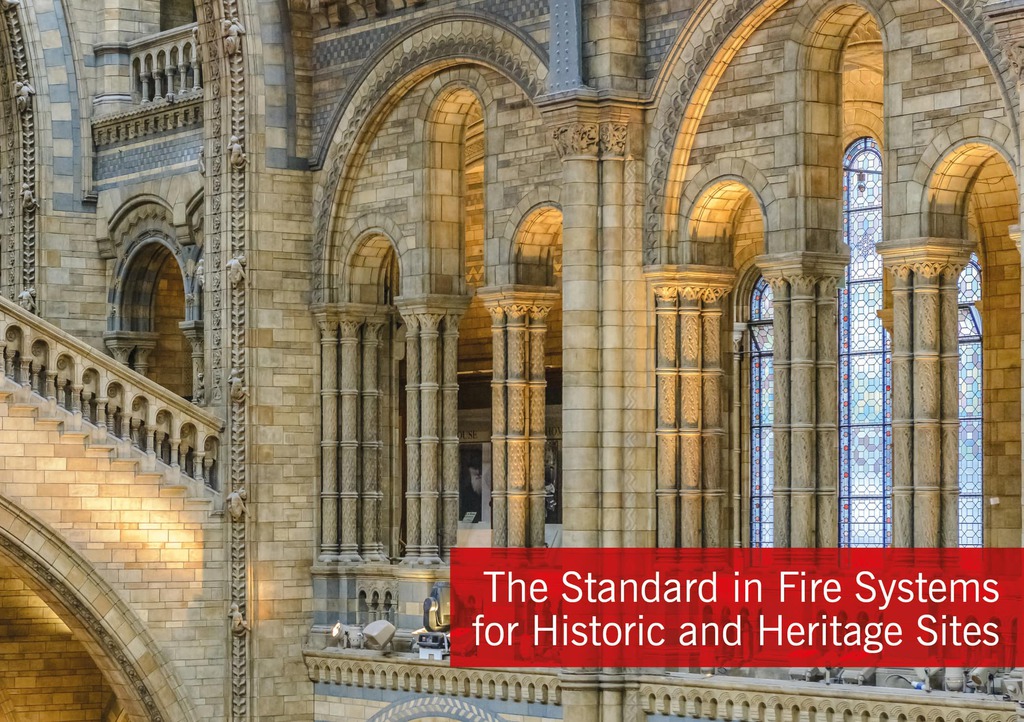 Historic and heritage sites present unique challenges to end users, specifiers and installers. The new brochure is designed to help key stakeholders understand some of the solutions available for the challenges they face. It addresses many common problems in ensuring adequate active fire protection, tackling the challenges of minimising aesthetic impact, quick, safe evacuation and eliminating unwanted alarms, among many more.
Advanced has a global reputation for excellence in the sector and its system, across EN and UL approvals are protecting some of the most famous, valuable and most visited sites anywhere including: Hagia Sophia, Istanbul; Durham Cathedral; The Magna Carta at Lincoln Castle; Iona Abbey; the Natural History Museum and Trinity Episcopal Church, Rhode Island.
Aston Bowles, head of marketing at Advanced, said: "Advanced systems are protecting some of the most famous and valuable heritage and cultural assets worldwide. Historic structures present unique challenges for the fire system industry, but innovation is delivering significant choice and performance gains for end users, specifiers and responsible people in the sector. The new brochure aims to offer insight into the sector and the solutions that can be used."
OTHER ARTICLES IN THIS SECTION