ARTICLE
Light testing savings
18 September 2017
Advanced has updated the savings calculator on its Lux Intelligent website to demonstrate the savings customers can achieve by retrofitting its cloud-enabled emergency light testing system.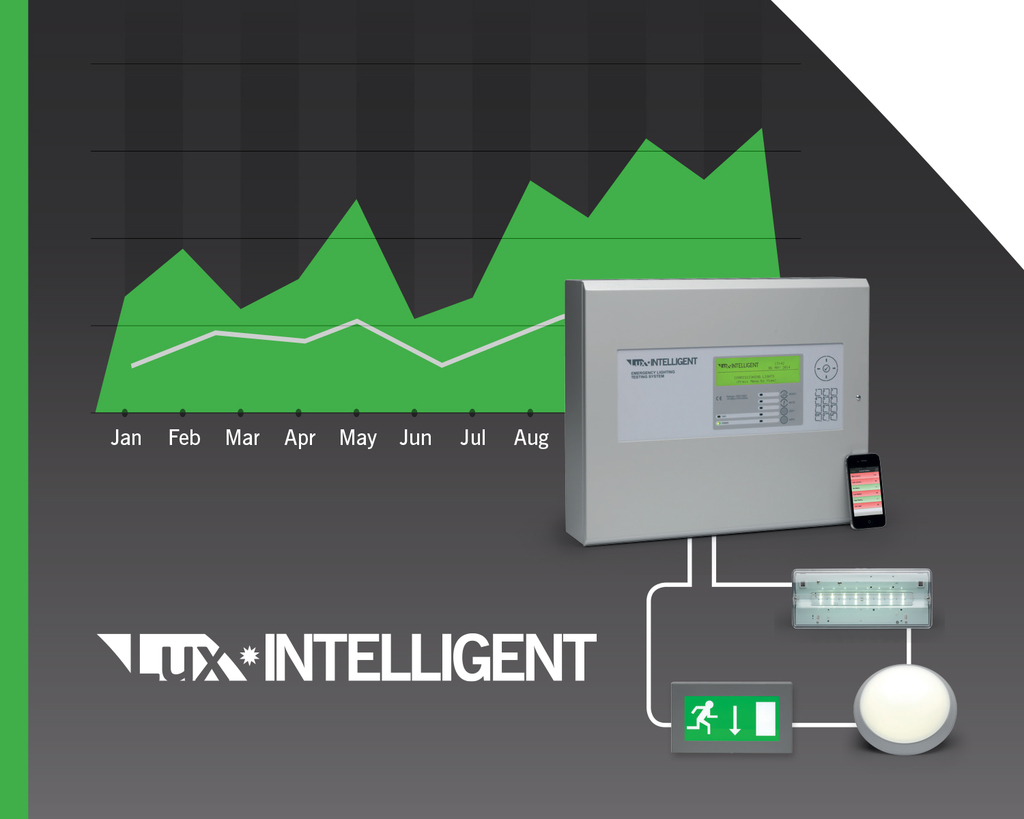 When lights are tested manually, an engineer must walk the building and cut power to the emergency lights, forcing them to operate on their secondary supply. He or she then needs to reinstate the mains power and confirm that the batteries are charging properly. This this is a time-consuming and tedious task that is not always completed accurately or reliably.
It is not practical to disable the power for whole areas of a building during normal operational hours, so the process must be staggered or done outside office hours. In an emergency, no area of a building can be left without emergency lighting for the period after a test while the batteries are recharging.
Automatic testing using Lux Intelligent simplifies the entire process and is cost-effective, especially when using cloud-based monitoring via mobile or web app, which does away with the need for compiling manual reports and simplifies maintenance management.
Commenting on the new retrofit-focused feature Robin Kemp, Lux Intelligent's national sales manager, said: "We developed the savings calculator to show how much people could save by installing Lux Intelligent. We've seen a significant growth in installations, driven by Lux's cloud functionality and ability to cover all a site's lighting testing needs, so users need only invest in one system. The ease of installation of the system, particularly in retrofit markets, has grown quickly and the updates reflect this."
OTHER ARTICLES IN THIS SECTION