ARTICLE
Infographic explains EN 54-13
19 September 2016
EN54 Part 13 is a real indicator of fire system performance but is widely misunderstood and sometimes misrepresented.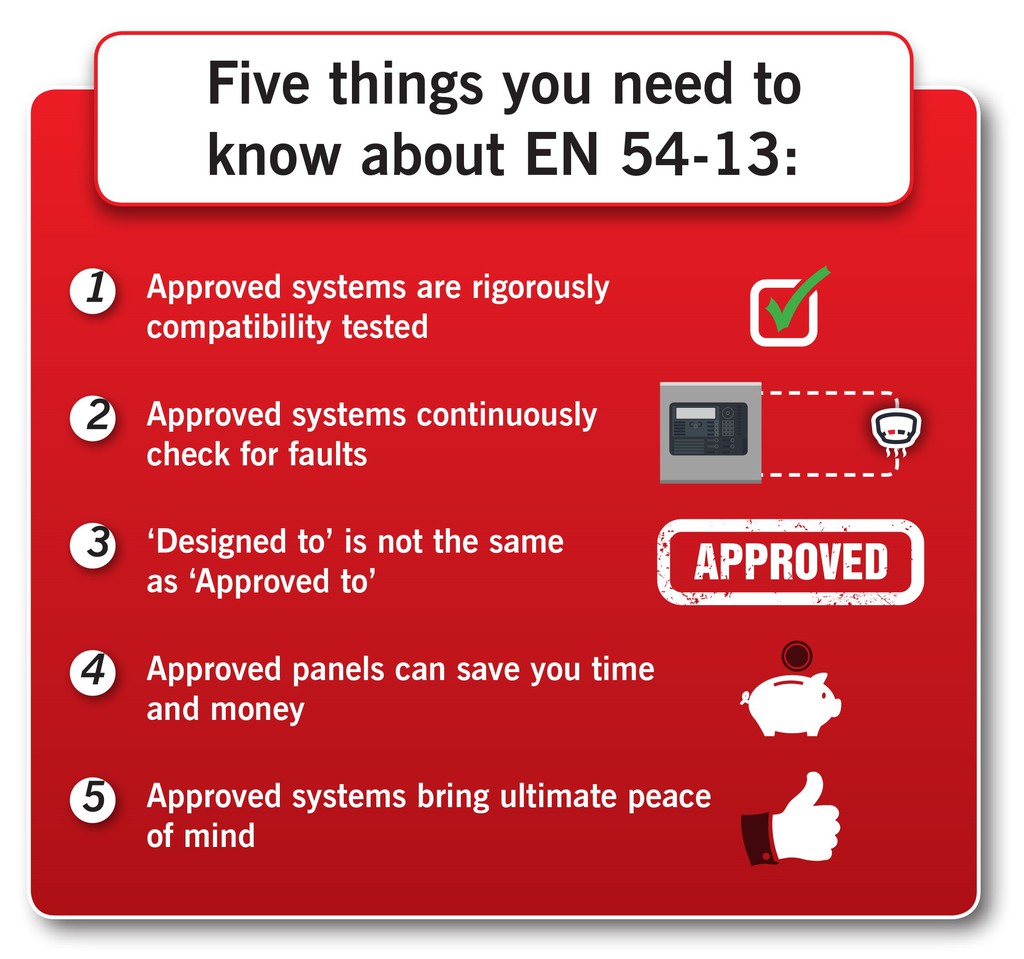 To ensure everyone can check their fire system measures up, Advanced, one of the first companies in Europe to achieve Part 13, has produced a new infographic and 1.5m wall chart that sets out the Part 13 related issues you need to be aware of.
EN54-13 is a European standard that ensures: Optimal fire system performance at all times; lives are properly protected in a real fire situation; and complete peace of mind for specifiers, installers and end-users.
The standard involves rigorous third party testing to prove that individual component parts will work together when combined into one system. EN54-13 is currently mandatory in several European countries, but even where not mandated, it is a mark of system performance and reliability.
The infographic explains five things you need to know about EN54-13: 1. Approved systems are rigorously tested for compatibility; 2. Approved systems continuously check for faults; 3. 'Designed to' is not the same as 'Approved to'; 4. Approved panels can save you time and money; 5. Approved systems bring ultimate peace of mind.
The infographic can be downloaded or a printed copy ordered from Advanced's website at: http://www.advancedco.com/fire-systems/axis/axis-en/en54-part-13/order-infographic.aspx.
OTHER ARTICLES IN THIS SECTION