Multiprotocol fire panel
06 May 2015
Advanced Electronics' multiprotocol fire panel, the MxPro 5, now has full, enhanced support across its entire range for the Nittan Evolution protocol.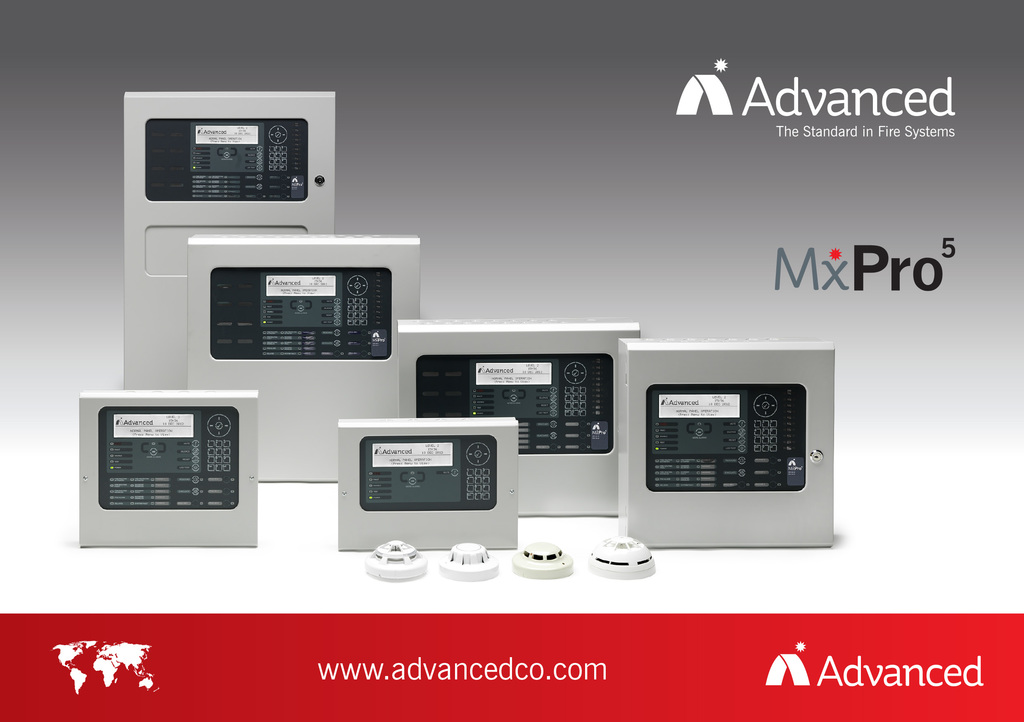 This partnership offers advantages to fire professionals, including faster loop polling, intelligent isolators reported on the panel and support for the latest Nittan devices. The change covers the entire MxPro 5 range in one, two, four or eight loop formats, with up to 254 devices per loop.
Features of the analogue addressable MxPro 5 include Advanced's renowned networking capabilities, which allow up to 200 panels to be quickly and easily connected in radial or fault-tolerant networks. The Nittan supported panels also use Advanced's easy to use Dynamix Tools config and service software, making even the largest of sites, with complicated cause-and effect, easy to programme and maintain. All MxPro 5 panels also support Advanced's leading AlarmCalm false alarm management solution.
"Our enhanced support for the Evolution protocol adds real value for Advanced and Nittan customers," Advanced's marketing manager Aston Bowles said. "Our fire panels are well known for their leading quality and performance and the choice available to customers has taken another step forward."
OTHER ARTICLES IN THIS SECTION