Vibration meter
19 October 2015
Noise measurement specialist Cirrus Research is moving in to the vibration detection market for the first time with the launch of its new Revo Vibration Meter.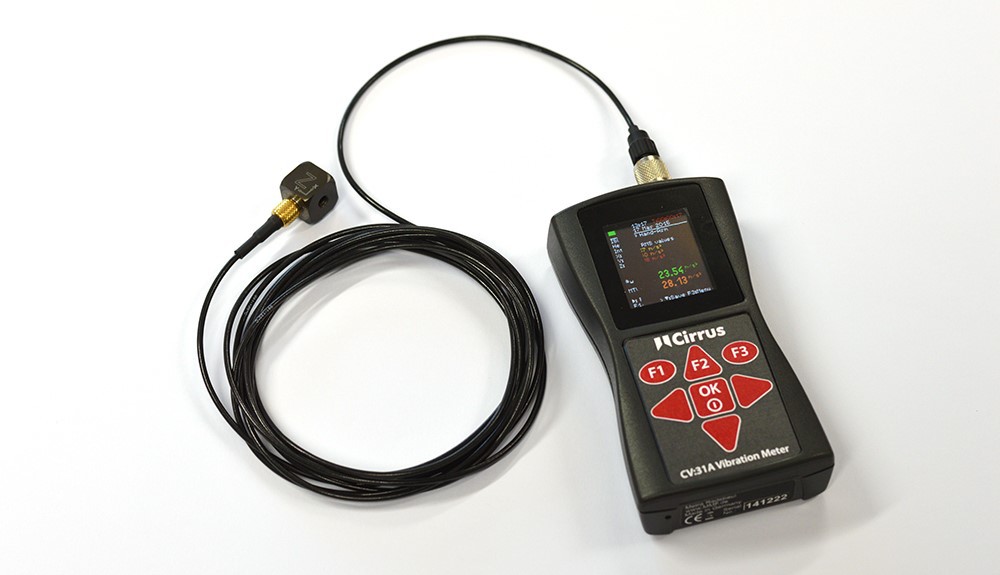 The Revo is designed to provide a simple and convenient way to measure, analyse and assess vibration data – suitable for assessing Hard-Arm or Whole Body Vibration exposure.
It meets all the relevant industry standards such as ISO 5349 and European Directive 2002/44/EC as well as the ISO 8041:2005. It is also capable of measuring four channels simultaneously.
The robust but compact instrument can also be used to measure Whole Body Vibration to ISO 2631, as well as vibration on passenger and merchant ships to ISO 6954.
It typically comes as part of a complete measurement kit, which includes the accessories required to carry out Hand-Arm Vibration measurements and handle mounts for the Triaxial Accelerometer. An extended range of accessories is also available, which allows it to be used in a wide range of additional applications.
In addition to the measurement of vibration for human exposure, the Revo can also measure three channels of FFT data. This is used to analyse vibration in machinery, vehicles and other vibrating structures.
OTHER ARTICLES IN THIS SECTION