ARTICLE
Clutching at straws to come up with noise level solution
02 August 2014
Cirrus Research has been working with noise consultant Chris Selkirk for the 2014 Festival season, coming up against some unique noise issues that required creative solutions.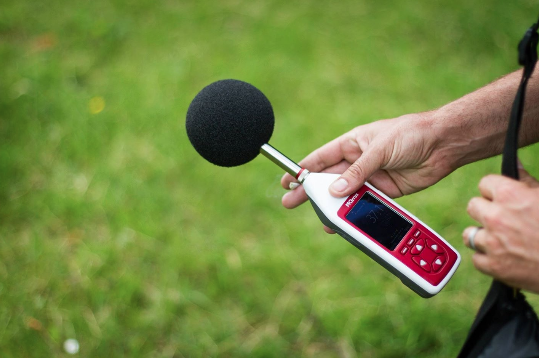 Only recently at the 3 days Ravenstonedale Festival in the heart of Cumbria, Chris was aware of a number of homes that fell within an 800m radius of the main music site. "There were only a handful of cottages but they were causing us a real headache and we thought the only solution was going to be to turn the music down to meet the noise regulations," explained Chris.
Chris used the Cirrus Research Optimus Green noise level monitor to get his accurate readings from various parts of the site and particularly around the sound systems. The Optimus Green is ideal for Class 1 or Class 2 performance and had the latest digital technology with a high resolution colour OLED display and back-lit keypad.
Chris then bought 50 bales of densely-packed straw and built several 6mx3m high walls around the worst offending sound systems. Once they were in place and Chris re-took his measurements on the Optimus Green, he discovered a 42dBA reduction in the noise levels, only 12m from the dance floor, behind the straw bales – and taking the site to well within the legal limits of 45dBA from noise sensitive properties after 11pm.
"The straw bale wall barriers were enabling 10-15dBA increase in volumes for the sound systems compared with the previous year, which was beyond our expectations," concluded Chris.
OTHER ARTICLES IN THIS SECTION