ARTICLE
Cirrus Research making noise about doseBadge5 at NEC Health & Safety Event 2017
27 February 2017
Noise monitoring specialists Cirrus Research are debuting the new doseBadge5 at this year's Health & Safety Event at the Birmingham NEC, March 20-22.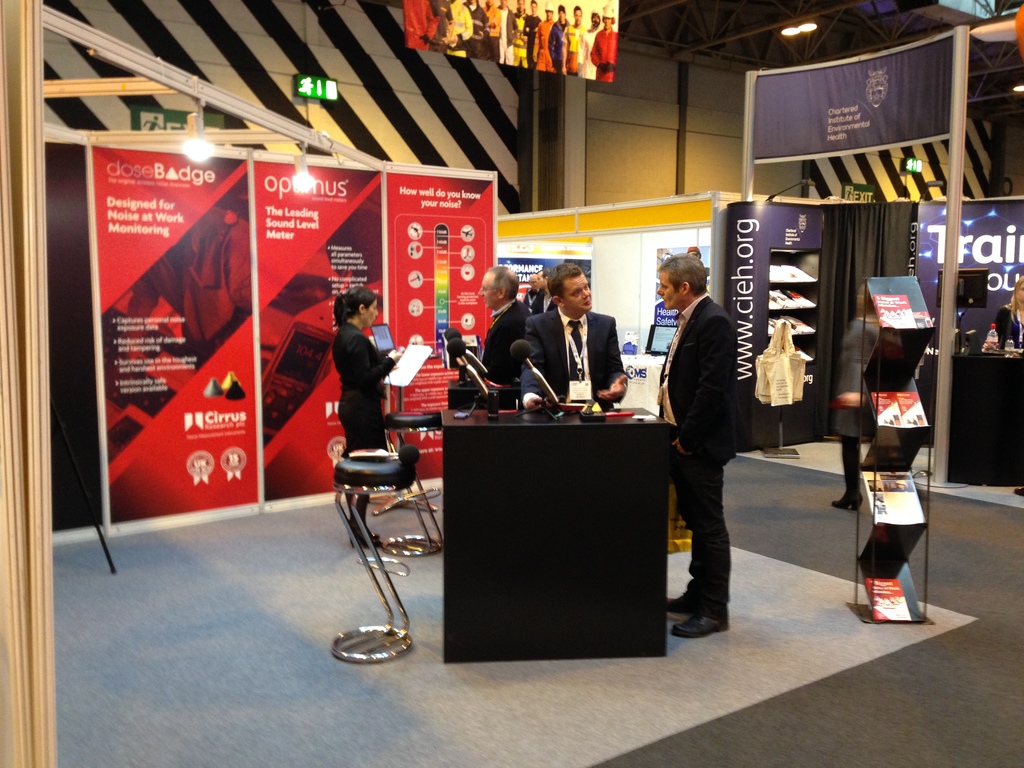 Delegates visiting Cirrus Research at Stand G56 will be able to see the doseBadge5 for the first time at the H&S Event following its successful launch last year.
The doseBadge5 boasts enhanced wireless technology to allow remote communications with the doseBadge5 Wand and the dBLink App, as well as being iOS and Android compatible.
The doseBadge5 Wand allows instruments to start and stop without disturbing the wearer and view measurement information via a tablet, mobile phone, iOS or Android controlled device. If the doseBadge5 is running, the current measurement information can be display, allowing mid-shift readings to be obtained. If stopped, any stored measurements can still be reviewed.
The dBLink App for Android allows the doseBadge5 units to be configured, measurement information viewed and measurements started and stopped. This latest App adds to a range of new capabilities for the market leading device which was developed by the in-house R&D team and launched earlier this year. It has a wide range of new USPs including data-logging facilities that can be specified down to the second, rather than the previous one-minute window.
The Cirrus team will also be showcasing the Optimus range of high performance sound level meters, as well as the Revo hand-arm vibration meter and SoundSign visual warning signs, ideal for noise at work.
Thomas Shelton, Marketing Manager for Cirrus Research said: "The H&S Event is always a great opportunity to showcase and we're very excited about bringing the doseBadge5 for the first time to the NEC.
"It also allows us to go into much more detail about our products, enhancements that have been made, as well as promote our extra support services such as product training, our 15-year warranty and calibration."
Follow Cirrus Research on Twitter @cirrusresearch to keep up-to-date or visit www.cirrusresearch.com to find out more information.
OTHER ARTICLES IN THIS SECTION