ARTICLE
AEDs on display
22 September 2015
Cardiac Science develops, manufactures and markets automated external defibrillators (AEDs) and provides a portfolio of training, maintenance and support services and programmes for its AEDs.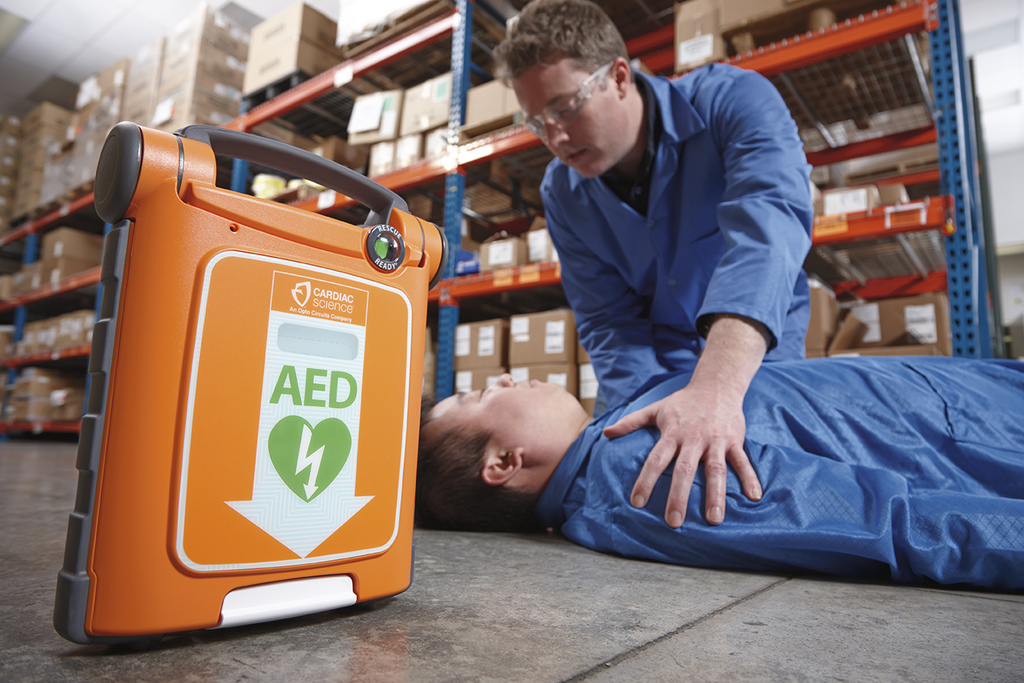 Experienced rescuers and first-time workplace responders will equally appreciate the Powerheart G5 AED's combination of ease of use, reliability and advanced technology which help responders administer effective, life-saving therapy to sudden cardiac arrest (SCA) victims. The Powerheart G5 is the first AED to combine fully automatic shock delivery, dual-language functionality, variable escalating energy, fast shock times and real-time CPR Feedback.
The company's customers and training partners are its greatest advocates. Cathy Newlands from Stewart First Aid Training says: "We have been working with Cardiac Science for over seven years, so we know how rugged and durable their Powerheart model is, which is why we recommend it for construction, manufacturing and engineering environments."
Stuart McTaggart, Health & Safety Manager at Wind Towers (Scotland) Ltd in Campbeltown, Argyll, says: "We can have over 150 people on site at any time, and with at least a 15 minute journey by road, emergency services would struggle to attend an SCA in time so our Powerheart AED is vital. Our staff and visitors can now have peace of mind that we are prepared for an emergency."
Cardiac Science also offers the option to lease an AED from just £1 a day, ensuring that cost does not prevent businesses putting worker health and safety at the top of the agenda.
Dave Thomas, Managing Director at Survey & Laser recently collaborated with cardiac Science and said: "We've teamed up with Cardiac Science to provide an affordable and workable solution based around service, equipment hire and training provision for organisations of all sizes. This will make the process of accessing AEDs easier, especially where the need is short term."
Currently, 30,000 people in the UK each year have a cardiac arrest out of hospital. Empower your workforce to save a life.

www.healthandsafetyevents.co.uk
Stand F16
OTHER ARTICLES IN THIS SECTION