ARTICLE
AEDs added to wellbeing schemes
30 May 2017
Construction businesses in the UK are deploying automated external defibrillators (AEDs) to help build a world-beating approach to occupational health.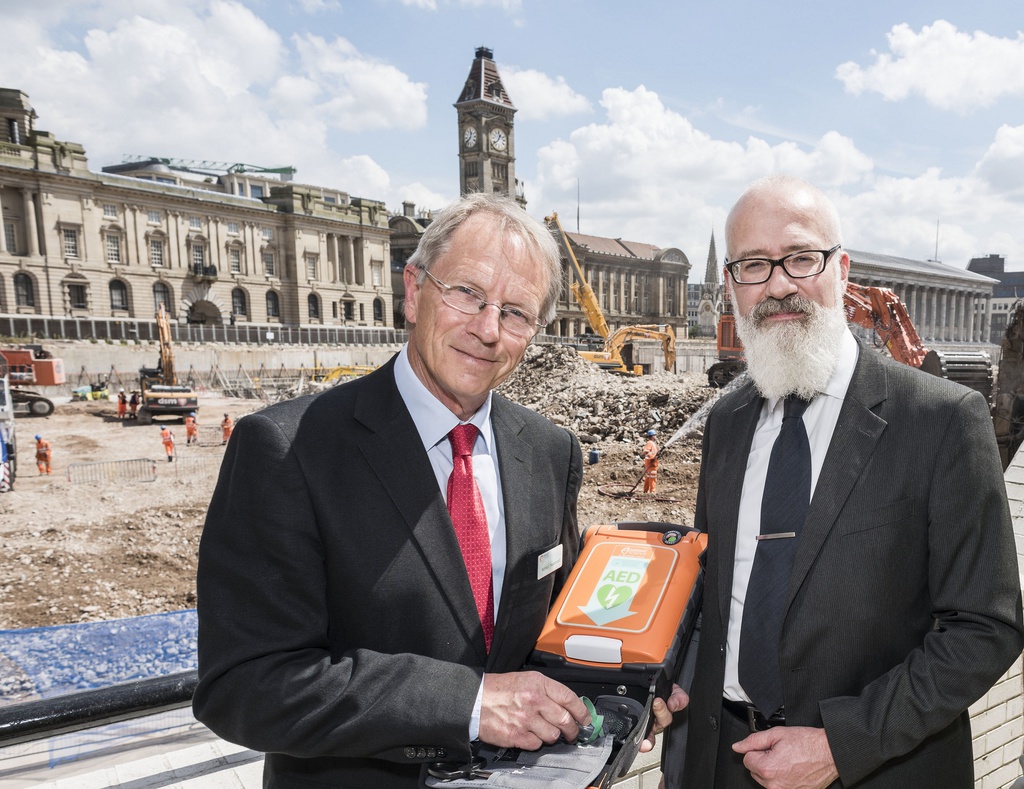 In the last two years Mace Group, Morgan Sindall, Carillion and most recently Wates Group – with a combined direct workforce of c 40,000 – have put in place proactive schemes to distribute devices and training to groups of workers, so that in the event of a sudden cardiac arrest (SCA) action can be taken to save lives.
AED manufacturer Cardiac Science work with health and safety professionals in these businesses to get the schemes in place, offering a mix of hire and purchase programmes, CPR and defibrillator training - often alongside local ambulance partners - and ongoing support.
The company also has an online learning programme - called CardiAcademy - which has a raft of resources to help employees increase their knowledge around SCAs and how to use the AED technology with confidence.
"It's more than just buying product," said Cardiac Science MD Shaun Ingram. "We look to offer the best ongoing package of technical expertise, product/accessories support and education on the ground to help people reach for a device in an emergency and know what to do."
"Empowering people with the right tools and knowledge to take responsibility for their own safety and that of others at work is at the heart of most leading corporate wellbeing strategies."
Most companies have opted for the latest Powerheart G5 AED from Cardiac Science as it combines real-time cardiopulmonary resuscitation (CPR) guidance, customised patient therapy and fast shock times.
OTHER ARTICLES IN THIS SECTION